Data Center Events: DesignCon, SQL Business Intelligence, Monitoring MongoDB with MMS, more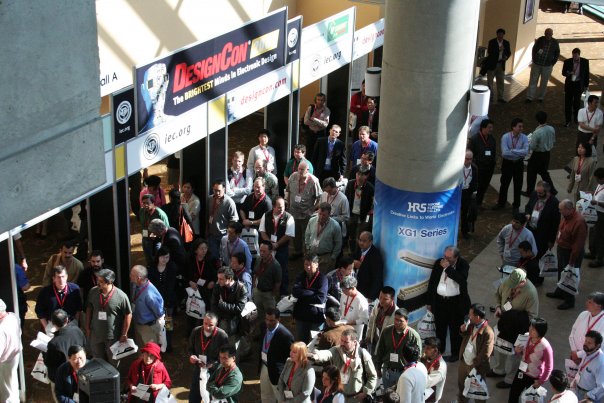 Our data center events roundup provides a weekly update on the most exciting events, demos, meetups, and other gatherings from around the world. Don't miss out!
DesignCon 2012
January 30 – February 2
Santa Clara, CADesignCon is where chipheads connect. This conference is devoted to both inspiration as well as deep-dive exploration of the technologies and techniques designers can apply toward the next generation of electronic devices and systems.
Greenplum Unified Analytics platform and Hadoop
Tuesday, January 31, 2012, 5:30 PM
Herzliya, Israel
Join Ronaldo Ama (VP R&D, Greenplum / Data Computing Division at EMC) for an evening focused on the Greenplum Unified Analytics platform. Topics of discussion will be Greenplum Unified Analytics platform for the Data Science Team, Greenplum Chorus and Greenplum Analytics Workbench. Greenplum is building 1000 Node Hadoop cluster for the community, starta-ups and Academics, which Israeli companies can use to test their code and project for free.
Gathering starts at 18:00 and Q&A begins at 19:00.
Digital Health Communications & Mobile Strategies – the Millennial Generation
Thursday, February 2, 2012, 5:30 PM
Arlington, VA
MobiHealth is teaming up with the EnGauge Digital Health organization to tackle the topic of how to develop effective multi channel digital experiences that engage the millennial generation and deliver results. While a focus for the overall event will remain on mobile, our presenters will share their experiences using all channels and discuss lessons learned and challenges faced when trying to engage with these digital natives.
Networking and innovation showcase starts at 5:30 pm, presentations at 6:30pm, interactive breakout sessions at 7:15pm, and additional networking at 8:15pm.
Discuss Puppet and raise pints
Thursday, February 2, 2012, 6:00 PM
Seattle, WA (Brouwer's Cafe, 400 North 35th St.)
Puppet Data Center Automation Solution helps you save time, gain visibility into your server environment, and ensure consistency across your IT infrastructure. Meet other Puppet users in Seattle in a relaxed pub setting.
San Diego SQL Business Intelligence Group Meeting
Thursday, February 2, 2012, 6:00 PM
San Diego, CA (New Horizons Computer Learning, 7480 Miramar Rd # 202)
Join the San Diego SQL Business Intelligence Group for a presentation, pizza, and networking. This session will cover coming enhancements in SSIS, SSAS, SSRS, PowerPivot, Business Intelligence Semantic Model (BISM), and Project Crescent. You will see the demo for the new Project Crescent ad-hoc analysis tool, including the capabilities within the new BISM. There are also some nice visual enhancements coming into PowerPivot that you will not want to miss.
Cloud Beers – The Great Beginning [ep1]
Saturday, February 4, 2012, 5:00 PM
Brooklyn, NY (359 Metropolitan Ave., Brooklyn, NY)
Monitoring MongoDB with MMS and more
Monday, February 6, 2012, 6:30 PM
Cambridge, MA (Dogpatch Labs, 1 Cambridge Center, 6th Floor)
This meetup will focus on real demos of open-source and hosted tools for monitoring MongoDB. Get a chance to see these tools first hand and ask questions. Jeff Yemin from 10gen will show how to monitor MongoDB using their free, cloud-based monitoring and alerting solution called MongoDB Monitoring Service (MMS).