Dell to Set up Data Centers All Over Asia to meet the Increasing Demand of the Clouds
Dell's head of the company's Asia Pacific and Japan region recently announced that they are planning to set up over 20 data centers all over Asia to meet the current demand for clouds. This was decided because the company's first data center in the region is likely to come up in India for customers in the country, according to Amit Midha, Dell's president for APJ and the pace of investment in these data centers will depend on the growth in demand, and the need for clearances in some countries including China.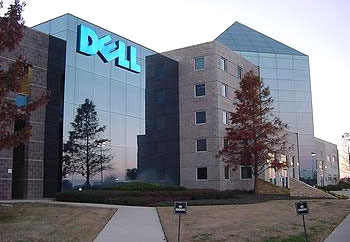 It has become important to locate data centers in key countries in the region because of local regulations relating to movement of data outside a country, Midha said.
Customers want both a private and public cloud, and Dell wants to be able to provide them offerings on both sides, Midha said. "This is a transition which will run for several years to come," he added.
The company is also seeing demand for its equipment and design services for the large number of data centers that are coming up in the region particularly in China. The country is building up a large number of data centers for use by government, and companies including start-ups, Midha said.
Dell has started its services in the region last year. Until recently, it focussed on the US and EMEA regions. Most of last year was an investment phase for services which is likely to continue this year, Midha said. "This is an area that would be bearing fruits for us probably in the second half of next year," he said.
As more and more people are joining the middle class in Asia, and companies in the region plan to go global, there is a great opportunity for Dell, according to Midha. A boom in mobile phones is for example creating large demand for server capacity.
The company added some 1,000 new staff in the region in sales and marketing alone in the last fiscal year. About 600 of these are specialists who are focused on understanding and meeting customers' requirements. "We are not leading with pricing or a product specification," Midha said.
Data Center Talk updates its news resources every day. Keep up to date with the industry.
To post your views and comments, visit DCT Forum.