Internet Infrastructure firm M247 buys the freehold of its original building
After relocating from London to Manchester in 2009, M247 opened its first successful 7000 sq.ft. data centre and headquarters in leasehold premises in Trafford Park. Now, almost three years on and after building additional carrier neutral data centres in two adjoining freehold premises that the company purchased outright in 2011, M247 has now completed a competitive deal with their original landlord and has finally purchased their first building, giving M247 and their customers increased security for the future.
David Buckle, Managing Director of M247 commented "We have been developing a long-term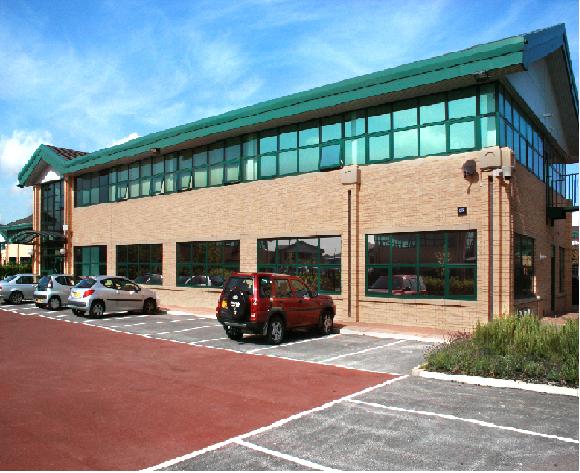 business model and it simply makes good sense for us to own our buildings and infrastructure in order to give our customers the peace of mind that they can benefit from a long term relationship.  M247 is a well-funded company that will stand up to any financial scrutiny and we have big plans for the future. We receive a lot of visits from our broad range of customers from all around the world who want to see a commitment to quality and security. We appreciate that they each have special requirements and unless we have complete control of our buildings, it would be difficult to offer them the special facilities that I'm sure make all the difference. Also, the somewhat subdued state of the current property market presented an opportunity to us that was just too good to miss. We felt that the price and the timing was just right for us to close the deal right now."
M247 has been expanding year on year since it started and, against the backdrop of a double-dip recession, is a remarkably successful operation. Its first data centre has been an energy efficiency benchmark throughout the industry for many years since it achieved impressive efficiency figures that put it in the lead throughout Europe. Although the company also has significant investments in internet infrastructure in a dozen other large data centres around the UK and in Europe, it is careful to only specifically claim their two Manchester data centres as their own.
David Buckle, who, together with two of the founding directors, were regional finalists for the Ernst and Young Entrepreneur of the Year Award, commented that "the additional purchase should also help demonstrate to M247 customers that the company is planting deep roots and is here to stay".
The company also has additional premises in Kidderminster where its Managed Services and Data Security operations are based.
The purchase from landlords Commercial Development Projects, for an undisclosed sum in excess of £1mil, was financed by a mortgage arranged by HSBC and the solicitor acting for M247 was Bolton firm, Stephensons.
Data Center Talk updates its resources everyday. Visit us to know of the latest technology and standards from the data center world.
Please leave your views and comments on DCT Forum