Intermedia Becomes a Member of CSA to Enhance their Cloud Security Services
Intermedia, Microsoft specialist and hosted service provider recently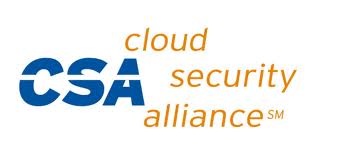 announced that it has joined the cloud security alliance (CSA) as a corporate member. Intermedia responded by stating that this allegiance will help ease all customer concerns regarding the security of its cloud computing services.
The CSA is nonprofit organization which aims to promote the use of best practices to provide security within cloud computing. It also strives to create awareness regarding the safe usage of cloud computing
The alliance is led by a broad coalition of industry practitioners, corporations, associations and other key stakeholders.
"As our customers move to the cloud and as end users access corporate and private data from a range of mobile and desktop devices, ensuring data privacy and security is of paramount importance," said Michael Gold, president of Intermedia. "Intermedia has been providing secure, business-grade cloud-based services for over a decade. We look forward to working with the CSA to contribute deep knowledge in cloud security, while also learning from the many other experts in this fast growing space."
Intermedia provides comprehensive cloud services suite of various SMEs which includes secure cloud, encryption and intrusion and malware detection systems to address all concerns of customer's safety and privacy.
The company develops and delivers many proprietary security services including Outlook Backup, Message Mirror, SpamStopper, VirusStopper and Mobile Device Management.
Intermedia says it has a strong privacy policy governing the protection of customer data, having passed Safe Harbor compliance standards set forth by the US Department of Commerce.
Data Center Talk updates its resources every day. Visit us to know of the latest technology and standards from the data center world.Please leave your views and comments on DCT Forum