Colt partners up with Verne Global-Sets up Services in the Campus
One of UK's most innovative power-conscious data center campuses, Verne Global recently announced that Colt, which is the information delivery system for various European business has agreed for data center capacity, which is going to be powered by 100% renewable sources. With this move, Colt hopes to create a presence within Verne Global's data center. Colt is also looking forward to enhance its productivity and its portfolio with 100% carbon-free data center services.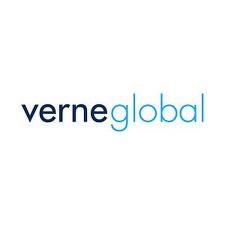 "Colt works very closely with our customers and partners to continually improve sustainability across all of our data center assets and modular data center builds," said Bernard Geoghegan, Executive Vice President at Colt. "As the market continues to evolve, finding innovative methods to reduce the cost and environmental impact of the data centre industry is of tremendous importance and we believe that Verne Global offers a compelling value proposition to Colt and our customers."
"Colt is a recognized player in delivering data center services to the marketplace and we are thrilled to have them locate at the Verne Global campus," said Jeff Monroe, CEO of Verne Global. "It is clear that the industry is responding to Verne Global's value proposition and we appreciate the trust and partnership of companies like Colt as we continue to expand our customer portfolio."
As an information delivery platform, Colt enables its clients to deliver, process and store information efficiently. They offer services to major organizations, midsized business and also to wholesale customers. Colt has an impressive network which ranges across 21 countries and include major metropolitan area networks in Europe. In 2010, the Colt Data Centre Services business was launched to deliver innovative high quality modular data centers which are rapid to deploy and power efficient.
Data Center Talk updates its resources everyday. Visit us to know of the latest technology and standards from the data center world.
Please leave your views and comments on DCT Forum