CoreXchange Offers Discounts for Data Center Migrations
Order colocation solutions online https://www.corexchange.com/colocation-solutions now and the setup fee is automatically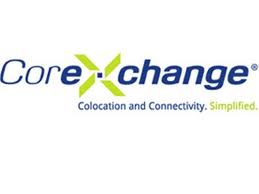 waived.  For an additional discount of 50% off first month, enter promotional code MOVE. Offer valid on all half rack (starting from $299), full rack (starting from $399) or private cage (starting from $1,859) orders placed online by May 31st.
An offer extension is available if currently under a contract.  Call or email CoreXchange Sales (877-271-7737 ext. 2 or sales@CoreXchange.com) with your colocation contract expiration date and receive 50% off first month when you are ready to move.
CoreXchange Colocation Advantages
Enterprise-level colocation is more affordable than ever before.
CoreXchange bundled solutions include:
Secure half rack, full rack or private cage space
Power, bandwidth and IP addresses
100% power and network SLA's available
Bandwidth from 1 Mbps to 1000 Mbps (up to 10 Gig available)
Burstable of unmetered bandwidth options
Selections for redundant power drops, network handoffs and cross connects
Basic or advanced monitoring and off-site data storage options available
Scalable Data Center Space
SSAE 16 SOC-1 Type II compliant data centers
Facilities designed and managed by CoreXchange
Redundant power and HVAC cooling systems
High Performance Network
Premium bandwidth mesh of multiple, Tier-1 Internet carriers with BGP routing
Latest generation routing and switching equipment
Carrier neutral options available
Owned and managed transport to Equinix with access to all Equinix carries
Onsite Support and Secure Access
24-hour onsite NOC support
FREE remote hands and eyes including reboots
24/7/365 physical access for customers
Pre-approved access control list with ID check-ins, plus secure badge system
About CoreXchange:
CoreXchange's comprehensive solutions include colocation, high performance network connectivity, Internet access, Dallas disaster recovery, and a business continuity center. Headquartered in the globally recognized Dallas Infomart and led by a highly experienced team of networking services technologists and executives, CoreXchange provides services at its enterprise-class data centers or customers' remote locations, via local loop or metro Ethernet.
SUMMARY: No set up fee on all online orders; plus, 50% off 1st month colocation services with CoreXchange migration.
TAGS: performance network connectivity, Internet access, business continuity center, data center colocation, Burstable unmetered bandwidth, Tier-1 Internet carriers, Dallas Infomart
Data Center Talk updates its resources everyday. Visit us to know of the latest technology and standards from the data center world.
Please leave your views and comments on DCT Forum.