Windstream Corp Inaugurates 30,000 sq.ft Behemoth at Little Rock
Arkansas based Windstream Corp formally opened its new data center in Little Rock on Thursday. The new data center will be used to sell services in and Arkansas and across the country. This new set up emphasizes the company's dynamic strategy in marketing cloud computing and dedicated services for small and large businesses.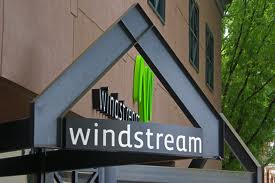 Windstream Corp, which has about 20 offices across the nation, is a spin off from the erstwhile Alltel Corp in 2006. The company, with revenue of more than $6 billion last year, is a traditional wire line phone company that offers mainly broadband, voice and digital television services to clients in rural areas. Financial sustainability was provided by these businesses for Windstream Corp to thrust its way into data management. With a network that comprises 115,000 miles of fiber optic cable across 48 states, Windstream is using its existing system through which the data system operates. Although the new center at Littel Rock employs fewer than 20 people, plenty of jobs are attached to Windstream's data center operations.
Chief Executive Officer Jeff Gardner and Senior Vice President for Data Christopher "Kip" Turco, apart from Dallas Cowboys quarterback Tony Romo spoke to guests present at the event hosted on Thursday evening. It was a loud night as the invitees learned afterwards when they found it difficult to make conversation over the loud noise of the date processing systems during a guided tour. The systems, that include two generators outside, are designed to keep customer data accessible even if the weather is awful.
Despite the fact that Windstream's services can be utilized anyplace, CEO Jeff Gardner noted that a physical entity that is visible is essential. He said ''they love when they can see it.'' Senior Vice President for Data Christopher Turco observed that prospective customers from other states had come to view the brand new 30,000 square foot facility. "That's why Windstream's network is so important," Turco said. With data centers located in other major cities like Boston, Charlotte, Philadelphia and Phoenix, Windstream Corp is gearing itself to challenge other major players in the date management industry.
Data Center Talk updates its resources everyday. Visit us to know of the latest technology and standards from the data center world.
Please leave your views and comments on DCT Forum.