Hatsize Adds new Data Center to their Cloud Network
Hatsize, a leading cloud automation software provider recently announced that they have added a new data center based in US to their cloud network. This is designed to support the needs of the growing cloud market.
Latest research reports revealed that the cloud market grew tenfold in the last year and that Hatsize is one of the top vendors contributing to the growth.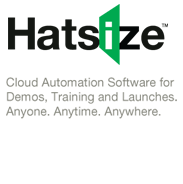 Hatsize is doing everything to keep up with the market expansion. They have collocated to the new data center and have reduced infrastructure costs and all the while improving quality and speed of the cloud services.
"Data centers have always been a critical part of Hatsize's global cloud automated demo and training solution — and they will be even more important as the cloud automation market grows," said Andy McBride, Hatsize VP of Operations. "This new facility not only supports Hatsize's market growth, but provides the flexible capacity that allows Hatsize to deliver cloud-automated demo and training services that enable clients to reduce costs, improve training effectiveness and gain competitive advantage."
The new data center has various key attributes like smarter data management, energy efficiency and scalability. These attributes guarantee that Hatsize remains one of the top vendors for cloud services in the years to come.
Hatsize is a leading cloud automation software company which has provided over 2 million hours of cloud related services for world's most successful companies.
 Data Center Talk updates its news resources every day. Keep up to date with the industry.
To post your views and comments, visit DCT Forum.