Netflix's High Cloud Usage Gets Them the Nickname 'NoOps'
Netflix has become so popular that it now represents almost a third of the peak downstream traffic in North America. Netflix is also trying to balance cloud services along with their traditional IT and data centers.
"There's a new world order and if you don't want to be a dinosaur, you support the cloud" and software-as-a-service (SaaS) applications, says Mike Kail, who is Netflix's top techie as vice president of IT operations (there's no CIO).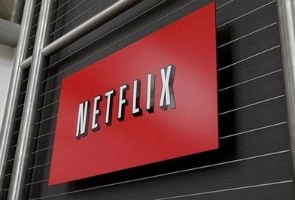 Netflix uses many cloud services including Google Enterprise Docs. They even offer individual account at cloud-storage provider Box for all their employees.
Because of Netflix's high usage of cloud services, the company's director of cloud systems architecture, Adrian Cockcroft, called it "NoOps"
Cockcroft wrote, "There is no ops organization involved in running our cloud, no need for the developers to interact with ops people to get things done, and less time spent actually doing ops tasks than developers would spend explaining what needed to be done to someone else."
Taking this swipe at the ops division in stride, Kail responds, "Adrian and I have a good relationship, and he's said, 'If we ever have a CIO, I hope it's you.'" But Kail adds he thinks the phrase "NoOps" is a little misleading for several reasons.
But the "NoOps" idea seems to imply there's no need whatsoever for internally maintained computing or that cloud services are so automated, there's no need for an operations staff all at, says Kail. "There will always be an operations layer," he says.
There is some data that Kail says Netflix wouldn't consign to the cloud — namely, customer-sensitive data that has to be secured under the Payment Card Industry (PCI) guidelines. Despite its energetic adoption of cloud services, Netflix still maintains two large data centers. "Anything else is fair game," he says.
 Data Center Talk updates its news resources every day. Keep up to date with the industry.
To post your views and comments, visit DCT Forum.