Nicira Network Virtualization Platform Decouples Physical and Virtual Network Infrastructure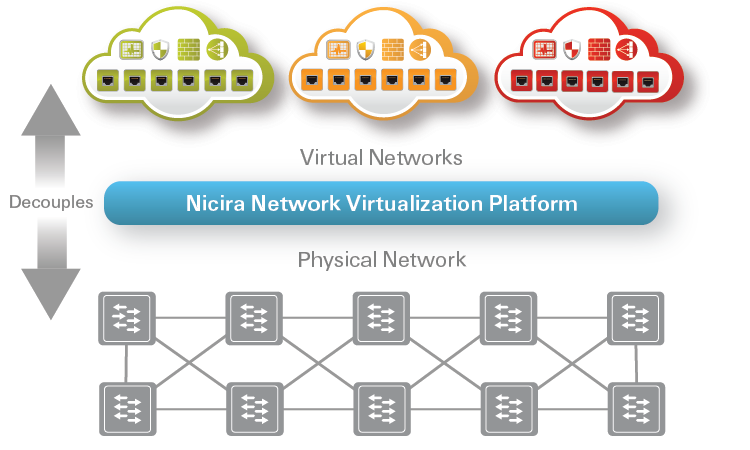 Network virtualization company Nicira has publicly unveiled a software-based system that creates a distributed virtual network infrastructure in cloud data centers that is completely decoupled and independent from physical network hardware.
Applications decoupled from servers through compute virtualization are not necessarily decoupled from the network, causing a limit to what applications virtualized 70-411 data centers can support and where the workloads can be placed.
According to Nicira's Monday announcement, the new Nicira Network Virtualization Platform provides the operational model of a virtual machine, thereby addressing the shortcomings of traditional networks.
"Network virtualization is the biggest change to networking in 25 years," Nicira CEO Stephen Mullaney said in a statement. "NVP provides the final pivotal piece to cloud computing, the most transformational change to IT in a generation. And the largest most forward-thinking cloud providers are laser-focused on operations and economics, the two benefits Nicira delivers."
Companies including AT&T, eBay, Fidelity Investments, NTT and Rackspace have already seen dramatic cost reductions and service delivery acceleration in their data centers.
"AT&T, working with Nicira, is delivering enterprise-grade, secure and scalable network virtualization within its internal OpenStack deployment," said Toby Ford, AVP of AT&T's cloud architecture and strategy. "Nicira's technologies support our work to open the network for innovation and unlock numerous, differentiated offers such as the AT&T API Delivery Platform, the AT&T Developer Center For Health, and other services we'll be building for developers and businesses."
NVP is a scalable software system implemented at the network edge and managed by distributed clustered controller architecture. The system forms a thin software layer dumpsoon exam that treats the physical network as an IP backplane, allowing the creation of virtual networks that have the same properties and services as physical networks. The capabilities unlocked include security and QoS policies, L2 reachability, and higher-level service capabilities such as stateful firewalling.
Compatible with any data center network hardware, NVP software is currently available and delivered through a usage-based, monthly subscription-pricing model that scales per virtual network port.