LOROM Introduces New High Speed Data Center Cables for Better Signal Integrity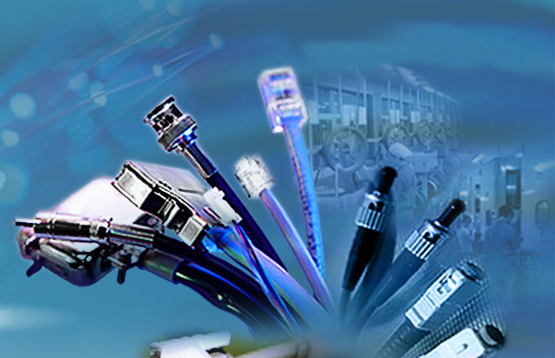 An often overlooked component in data centers, cabling can contribute significantly to the production of heat and loss in signal integrity. Cable, wire harness, and printed circuit board assembly manufacturer LOROM is addressing this shortcoming with three new data center cable solutions it says will provide industry leading high-speed data center cabling.
According to LOROM's announcement this week, it is newly offering QSFP+ (Quad Small Form Factor Pluggable Plus), High-speed Serial Mini-SAS and Mini-SATA and SFP+ 10 (Small Form Factor Pluggable Plus) products, all featuring the company's patented E-MAXX technology and optimization for use in high-speed data centers.
LOROM's new data center cable products feature a number of cutting-edge technologies. Its E-MAXX cable technology helps provide extremely low Insertion Loss Deviation and best-in-class Integrated Cross-talk Noise. Its patented paddle-card design is optimized for signal integrity and mechanical performance. Controlled wire management and termination processes ensure consistent high speed electrical performance. Also, its low profile designs feature very low metal content and are optimized for air flow and heat reduction.
"The LOROM E-MAXX data center cable product line is a significant step forward in solving years of industry challenges," LOROM COO Henning Hansen said in a statement. "By providing 'best in class' signal integrity performance, increased densities enabling better airflow and improvement of cable management, LOROM is delivering peace of mind for data center managers."
Having built high-quality turnkey products, OEM/ODM, and custom cable solutions for Fortune 500 companies, this announcement represents the first branded product designed by LOROM for direct sale and is the result of over a year of in-house design work.
The new data center cabling products will be presented at DesignCon 2012 next week in Santa Clara, CA.