HyperWorks On-Demand Gets its Own Data Center!
World renowned engineering and computing software and consulting experts, Altair Engineering, has announced the opening of a new high powered data center in Troy, just three miles from its headquarters. It is likely to be operational in a couple of weeks.
The company said that this move was made to dedicate a data center with capabilities equivalent to a scientific super computer to the management of its popular HyperWorks On-Demand software that is a cloud based and a computer- aided high performance computing program that is beneficial to engineering companies with excessive computational needs. The data center is expected to run as many as 150 computing tasks at once.
"Companies often turn to HyperWorks On-Demand because they have outgrown their internal capacity or do not have the resources internally to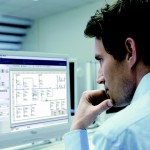 manage high-performance computing equipment," Altair CIO, Martin Nichols says. "HyperWorks On-Demand provides all our products as a cloud service, and this data center allows us to scale up to provide much larger on-demand clusters for our customers. "
"Our HyperWorks On-Demand data center essentially fits the power of an entire building of high-performance computers into a single room, making it feasible now for medium to large-sized organizations to access substantial computing resources via Altair's private cloud," Nichols says. "The compute-power density of this center is phenomenal, far higher than that of a standard commercial data center. Altair's is much more similar to a scientific super-computing installation."
Altair is talking the security of this data center seriously. The company has invested heavily in physical and cyber security measures. The building is under 24-hour video surveillance and sensors. Firewall softwares have been installed to protect the data within.
About Altair Engineering
Altair is a 26 year old company that assists their clients with better innovation tools. They serve clients in practically all fields of engineering and are also making their presence felt in financial sectors and energy sectors. You can visit them on www.altair.com.
Data Center Talk updates its website everyday. Keep yourself informed on the latest updates from the data center world.