Knology Acquires Data Center Operator E Solutions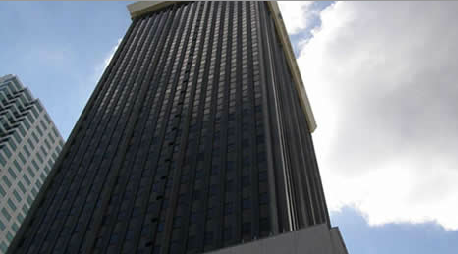 Broadband provider Knology, Inc. has acquired colocation and data center services firm E Solutions Corporation for $13.8 million in cash including two state-of-the-art SAS 70 Type II-certified data centers in Tampa, FL.
Headquartered in West Point, Georgia, Knology is a provider of interactive communications and entertainment services in the Southeast, upper Midwest and Kansas regions. According to its announcement this week, Knology funded its acquisition of E Solutions with cash on hand, and hopes the move will bolster its enterprise offerings.
"The addition of E Solutions will enhance Knology's already strong commercial product offering and allow us to better serve our business customers," Knology president Todd Holt said in a statement. "This transaction demonstrates our ongoing disciplined approach toward merger and acquisition opportunities given the economic aspects, as well as the quality of the people and assets involved."
Knology has made a number of purchaces over the past few years, including the .
Holt continued, "Knology will be able to leverage its existing customer base, and certain real estate to complement a data center business that already has a healthy growth profile."
E Solutions corporate offices, Network Operations Center and data center facilities are located within the Park Tower Building at 400 North Tampa Street in Tampa. These facilities offer direct carrier connectivity, multiple generators, N+1 parallel UPS, Liebert CRAC systems and private 1 and 2 megawatt substations. There's also a customer conference room and lounge.
E Solutions chief operating officer Rick Nicholas, Jr. said he's pleased to join Knology.
"E Solutions has been delivering superior products to its customers for over a decade and has a proven track record of growing revenue and generating free cash flow," said Nicholas. "The E Solutions group is excited about joining Knology and believes that this positive transaction positions the overall business to better serve our existing customers, as well as customers across the entire Knology footprint."
Stephens Inc. served as financial advisor to Knology and RBC Capital Markets, LLC acted as financial advisor to E Solutions in this transaction.
According to Knology, it will be able to fully amortize the purchase price for tax benefits of an estimated net present value of $2.8 million.