Nexus Achieves Advanced Data Center Architecture Specialization from Cisco
Nexus IS Inc. announced today that it has achieved the Advanced Data Center Architecture Specialization from Cisco. This specialization recognizes Nexus as having fulfilled the training requirements and program prerequisites to sell, design and deploy comprehensive Cisco Data Center solutions.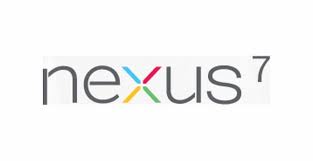 "Our commitment is to achieve and maintain the highest levels of certifications and specializations in the data center space," said Colin McNamara, Director of Nexus' Data Center Practice. "Attaining Cisco's Advanced Data Center Architecture Specialization reinforces that commitment, and demonstrates our confidence in the solutions that Cisco provides."
"Our sales, pre-sales and deployment engineers are second to none. Our data center team includes individuals who have achieved the highest levels of accreditation and certification in the industry, with combined experience spanning decades," said Mike Heiman, Nexus Vice President of Engineering."This specialization recognizes the collective value of those achievements and highlights the advantages that our experience and skill bring to each customer deployment. I'm very proud of the training and teamwork that went into achieving this designation."
"As a Cisco Advanced Data Center Architecture Specialized Partner, Nexus has made a significant investment in the training required to help customers accelerate their business growth, reduce the total cost of ownership, and extend the life of its current infrastructure by making its data center more efficient, agile and resilient," said Ralph Nimergood, Vice President of Data Center Architecture for the Worldwide Partner Organization at Cisco.
The Cisco Resale Channel Program provides partners with the training required to build sales, design and technical talent and then validates their skills through auditing.
Data Center Talk updates its resources everyday. Visit us to know of the latest technology and standards from the data center world.
Please leave your views and comments on DCT Forum