Digital Realty Trust Inc. Acquires 3 New Properties in London
One of the leading providers of data center real estate, Digital Realty Trust Inc has decided to purchase 3 properties near London for a collective amount of 715.6 million pounds. The Sentrum Portfolio will be purchased with cash, debt and a bridge loan, the San Francisco-based company said in a statement today.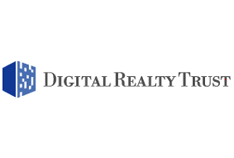 Digital Realty also plans to sell 8.35 million worth of shares to help fund the last accusation plan, although they have kept mum about the identity of the seller.
The European data center market is less mature than in North America and should "sustain solid growth," equity researcher Benchmark Co. LLC said in a December report. Four- fifths of the space in the Sentrum Portfolio is currently rented, with an average of eight years remaining on the leases, according to the statement.
"There is a significant value-add opportunity to lease the balance of the portfolio's available space," Scott Peterson, chief acquisitions officer for Digital Realty, said in the statement.
The portfolio is reported to include 761,000 square feet (71,000 square meters) across three data centers located in Woking, Watford and Croydon
Digital Realty, which has data centers in 31 countries, has seen its share price rise 9.9 percent this year. The company acquired a 269,000-square-foot data center in Dallas, Texas, it said on June 21.
Data Center Talk updates its resources everyday. Visit us to know of the latest technology and standards from the data center world.
Please leave your views and comments on DCT Forum