Equinix Inc. Plans to Expand Data Center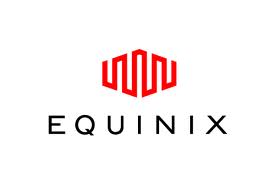 Dominant data center company Equinix Inc. is expanding its data center in Florida. The Miami based Boca Raton will cater to local companies in the area and also help maintain overseas connectivity.  The company is attempting to take advantage of the business opportunity in the area as it boasts of high internet traffic globally and have a large number of international companies located there.
Equinix is also going ahead with the second phase of another local data center (DC10). The expansion work was hastened as the company sensed a high demand for co location platform in the region.  The company is trying to attain a major share of the market in Washington D.C which serves as the eastern hub of internet traffic exchange in the United States.
Industry experts however believe that the telecommunications industry is facing extreme competition. Increasing utilization of existing co location space can reduce the appealing expansion opportunities available to Equinix. Even though BRIC countries offer increasing opportunities, margins will be affected due to growing number of players.
First quarter results delivered by the company were modest. Improvement in mobility, cloud computing and data management has increased revenue substantially on a year over year basis. Improvement in business fundamentals across all segments along with a better supply chain process is adding to the company's success story.
However, the company's debt level remains quite high, despite being cash rich. Competitive threats from AT&T Inc and Verizon Inc remain a cause of concern. Exposures in Europe and industry consolidation are also areas to be monitored.
Data Center Talk updates its resources everyday. Visit us to know of the latest technology and standards from the data center world.
Please leave your views and comments on DCT Forum.