A Mystery Company Eyes Acres in Papillion
An unknown company which is doing business in Nebraska is planning to launch a new division and is ey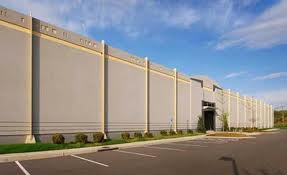 eing land to build a $200 million data center in Papillion. Details about the company were scarce as the Papillion City Council approved the first reading of an ordinance that would rezone a 152 –acre plot. The project, a 100,000 square foot data center, code named "Project Photon" will be located on the land at 114th Street and Cornhusker Road. Tax incentives are a certainty because of legislation passed this year to attract data center projects.
Though the number of job opportunities created is unknown, an attorney for the company told the Papillion Planning Commission last week that there will be "a small number of skilled positions with high paying wages." The land allotted for the project belongs to Clatterbuck Properties of Bellevue. Negotiations were on with a real estate broker in Texas who is representing the mystery company, but a sale has not yet been completed. Brent Clatterbuck, an official at Clatterbuck Properties, said the two sides have been going back-and-forth on how much of the 152-acre parcel the company is going to buy. "I would say there's a little better than 50-50 shot of it going forward," he said. "Right now, there are just some decisions that need to be made. They're doing their due diligence."
The Planning Commission last week endorsed relocating the agricultural land for light industrial use, not knowing the identity of the company. Jacqueline Pueppke, a partner at Baird Holm and Attorney for the unnamed company, told the Planning Commission that her client is an established company but isn't far enough along to reveal any final design plans, because the location on the 152-acre plot and the shape of the data center are continually changing.
The land is strategically located near a power substation which could be vital to the data centers energy demands. Iowa and Nebraska economic development officials are targeting data center projects as lucrative opportunities.
Data Center Talk updates its resources everyday. Visit us to know of the latest technology and standards from the data center world.
Please leave your views and comments on DCT Forum.