Vantage's Second Data center Wins the Prestigious LEED® Platinum Certification
Vantage data centers, which is based in Santa Clara California announced today that its 2nd data center (V2) has been awarded LEED® Platinum certification
"V2 is a highly efficient and highly engineered solution which meets the unique needs of our customer. It represents how Vantage is diverging further from an industry that has resisted innovation and that has forced tenants into 'one size fits all' products," said Jim Trout, Vantage Data Centers' CEO. "What is also gratifying is that our customers share our passion for both operational excellence as well as continued commitment to minimizing their environmental footprint."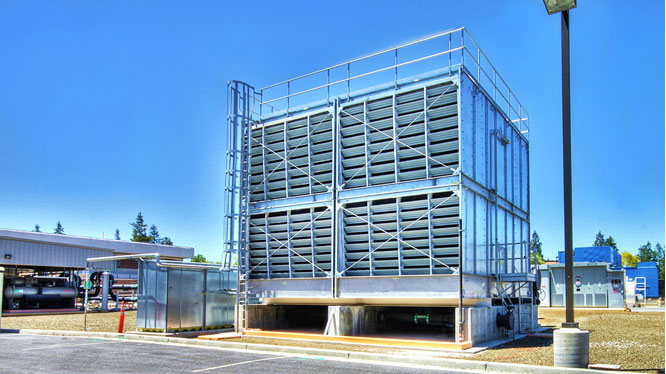 LEED certification is offered by U.S. Green Building Council (USGBC) as a tool meant for achieving high performance design and construction of buildings in areas such as human and environmental health. This includes sustainable site development, water savings, energy efficiency, materials selection and indoor environmental quality. LEED Platinum certification is the highest tier of LEED certification offered by USGBC.
"V2 has been designed to deliver strategic operating advantage for our tenant by providing them a highly reliable, highly scalable operating platform which also allows them to reduce operating costs as their IT footprint grows. V2 has the ability to scale from its current 9MW configuration to 18MW, within the same physical footprint without disruption," said Trout.
Till date, all of Vantage's data centers have been constructed to meet the LEED Platinum requirements and they have been providing excellent services to their customers.
"The strength of USGBC has always been the collective strength of our leaders in the building industry," said Rick Fedrizzi, President, CEO & Founding Chair, and U.S. Green Building Council. "Given the extraordinary importance of climate protection and the central role of the building industry in that effort, Vantage Data Centers demonstrates their continued leadership through their LEED certification of V2."
Vantage believes in a clear vision and high performance objectives. They make sure that all their data centers are enabled to deliver exactly those objectives and within very tight construction timelines.
It is this commitment to build quality data centers has resulted in integration of a number of Vantage's processes and standards into expanded LEED requirements.
 Data Center Talk updates its news resources every day. Keep up to date with the industry.
To post your views and comments, visit DCT Forum.