"Sunpower Will Generate Green Power For Apple's Data Center"- Says N.C's State Reports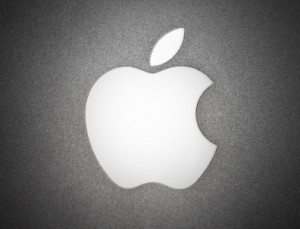 According to the recent reports by the state, San Jose based Power Company- Sunpower will generate electricity with their solar panels for Apple's new data center in Maiden. N.C. Apple mentioned that the solar panels and the fuel cells will generate a high percentage of the data center's electricity needs.
"Apple is building the nation's largest end user-owned, onsite solar array on the land surrounding the data center," the company said in its recently released 7-page facilities report. "When completed, this 100-acre, 20-megawatt facility will supply 42 million kilowatt-hours of clean, renewable energy annually."
Meanwhile Apple maintains its silence on the information about which solar company got the contract. Sunpower also refused to comment on the matter; but an 18-page filing with the North Carolina Utilities Commission makes it clear that SunPower has been chosen to provide the solar panels for the massive solar farm.
"Each of the photovoltaic installations will consist of multiple SunPower E20 435-watt photovoltaic modules on ground-mounted single axis tracking systems," the filing states. The solar farm will be built in phases and could begin delivering electricity to the grid as early as October.
Data centers use enormous amount of electricity and tech companies all over the Silicon Valley are trying to keep it clean as much as possible and increase their energy efficiency. Though Apple has not mentioned anything about the entire data center being green, Greenpeace estimates that just 8 to 10 percent of the facility's overall needs would come from renewable. Greenpeace is an independent organisation which acts to change attitudes and behaviour, to protect and conserve the environment.
"While Apple has been more than happy to draw the media's attention to how large the solar farm is, it has kept its lips stapled firmly shut when it comes to just how much coal will still be required to power the cloud," wrote Gary Cook of Greenpeace in a recent blog post about the data center.
SunPower designs and manufactures high-efficiency solar cells and solar panels for residential, commercial and utility clients. Total SA, the French oil company, purchased a majority stake in SunPower last year.