Oregon Becomes the New Thriving Hub for Data Centers
The new construction plans by Apple and Amazon in Oregon are clearly indicating that the data center industry in Oregon is thriving.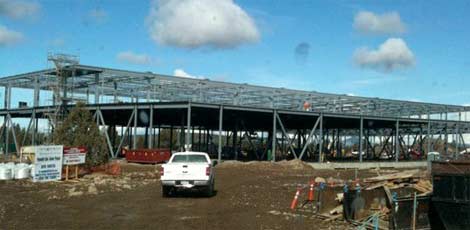 Reports from Oregon state that Apple has begun work on a 1000-sq- ft server farm on bluffs overlooking primeville. Even Amazon has started work on a second data center in Morrow County.
The sudden boom is a result of Oregon's favourable climate and it relatively low energy cost. This is essential as data centers need a large amount of power supply 24×7 to sustain. Also the state laws are also very inviting for the new companies. Under state law, cities and counties can create rural "enterprise zones" that exempt data center equipment from property taxes.
Facebook last year opened its first company-owned server farm in Prineville, and Amazon opened one near Boardman. Facebook employs just 55 people to run its Prineville data center."It's just kind of a first phase that they've thrown together to get things started on the ground," Prineville city planner Josh Smith said.
"It's just a small, initial phase," Smith said. "I assume they'll build something larger."
Port of Morrow officials said Amazon began construction of a second, 120,000-square-foot data center earlier this month.
The Port also hopes to attract business from hosting company Rackspace. Port officials said they are optimistic that the Texas Company will approve the project before its option to buy land expires at the end of the month.
Data Center Talk updates its news resources every day. Keep up to date with the industry.
To post your views and comments, visit DCT Forum.