Level 3 Communications Expands its Data Center and Introduces Enhanced Features
Level 3 Communications, Inc recently announces that it is broadening its global data center capacity by adding more business ready space to its San Francisco facility. This added space will hold the enterprise growth that requires efficient, scalable, enterprise-ready facility to support their business applications.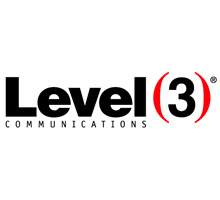 The new facility will not only enable its clients to design and maintain their own space but also, scale it as per their business requirements. In addition to this, the data center also provides instant access to increased network capacity and direct connectivity to Level 3's global network. Level 3 also manages the facility, eliminating operations, administration and maintenance expenses.
"Enterprises can face challenges with the reliability and growth of critical applications that are not closely situated to the network core," said Mike Benjamin, vice president of data center product management. "Customers benefit from using Level 3's data centers because we offer direct connectivity to our infrastructure, which can enhance reliability of business applications and, in turn, enable businesses to expand more quickly."
This facility boasts of  high density power cabinets and suites multi-layer security with 24 x 7 closed-circuit video and alarm monitoring; dual authentication security; fully redundant uninterruptible power supply and industry-standard heating, ventilation, and air conditioning; support for 200 watts per square foot power density; and customer work stations and conference room facilities
"Based on our estimates ranking Level 3 as a top 10 multi-tenant data center provider in the U.S. in terms of 2011 revenues and 2012 projected revenues, Level 3 is competitively positioned to attract a broader set of customers with its enterprise-ready data center services," stated Sean Hackett, research director at 451 Research, a global analyst research firm. "Enterprises of all sizes are recognizing the benefits offered by modern collocation services, and our research shows significant demand from both enterprises and service providers in the San Francisco area."
Level 3 has more than 350 data center and collocation facilities globally, including assets in North America, Europe and Latin America. These facilities allow customers to expand their enterprise application resources rapidly or to enhance business continuity programs.
Data Center Talk updates its news resources every day. Keep up to date with the industry.
To post your views and comments, visit DCT Forum.