'DataGryd' Opens Its newly Upgraded Green data Center in New York
DataGryd- a new leader in green urban data center design recently, announced that they are opening its facility at 60 Hudson Street. The company recently got a facelift, from replacing outdated equipments with new ones to updating their power and cooling capacity. DataGryd convinced that they will meet the increasing demands for high power data processing and data center storage centers In New York and will be providing up to 27 megawatts power energy-efficiently.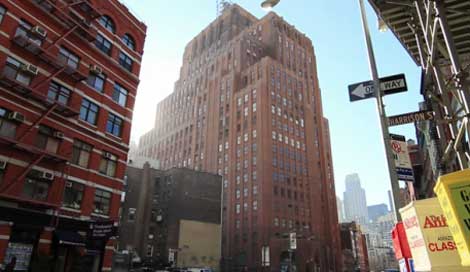 Data traffic requires more frequent access to data centers and more power from the power grid. To ease the burden, DataGryd has engineered a 'Microgryd™' that consists of an onsite natural gas combined cooling, heating and power plant (CCHP) – designed under strict EPA guidelines  and a backup diesel generator with 26,000 gallons of fuel storage. The MicroGryd will enable overall power consumption to be reduced by up to 30 percent and will deliver significant reductions in energy usage and operating costs for customers.
"We've invested in the most innovative energy technologies on the market today – engineering a state of the art cogeneration plant onsite and planning the very first enterprise IT application of superconductor cables, which is something that sets DataGryd apart from any other urban data center. I'm looking forward to building out the white space with customers, and seeing the cogen plant in operation," said DataGryd CEO and co-founder, Peter Feldman, who has over 20 years of experience with implementing energy-efficient technologies in collocation models.
Behind the state of the art CCHP plant are low-emissions Mercury™ 50 recuperated gas turbines manufactured by Solar Turbines that use natural gas to generate power, and a double-effect absorption chiller from Broad USA that will utilize otherwise wasted heat energy from the gas turbines to cool the Data Center.
DataGryd is the first company to deploy lightweight low voltage direct current (LVDC) superconductor cables from energy industry innovator, AMSC (NASDAQ: AMSC), which will carry the same amount of current as dozens of heavy conventional copper conductors with negligible voltage drop. This Technology will ensure that the data center will  achieve EPA CCHP and Energy Star certifications once in operation.
Data Center Talk updates its news resources every day. Keep up to date with the industry.
To post your views and comments, visit DCT Forum.