TELEHOUSE Buys Databurg GmbH, Acquires 220,000-Square-Foot Frankfurt Data Center

Data center, Internet exchange, and managed IT services provider TELEHOUSE America has acquired Germany's largest colocation and housing provider, Databurg GmbH, and has launched TELEHOUSE Frankfurt, a more than 220,000-square-foot data center.
According to TELEHOUSE's Monday announcement, the international carrier-neutral data center services provider now operates Databurg's former Tier 3 data center located in Frankfurt am Main, the largest city in the Rhine-Main industrial region and major European financial center.
"TELEHOUSE makes it a priority to keep customers connected all over the globe," TELEHOUSE America vice president Satoshi Adachi said in a statement. "Expansion into Germany proves that we are committed to fulfilling the needs of our international clients by establishing a reliable data center hub right in the heart of the financial center in continental Europe."
Frankfurt, Germany's fifth largest city, has a superb IT infrastructure, stable and renewable energy, and the highest concentration of new and relevant IT companies in the country. According to its specification sheet, the facility features N+1 redundant power and cooling systems, and up to 21 megavolt amperes of uninterruptable and emergency power.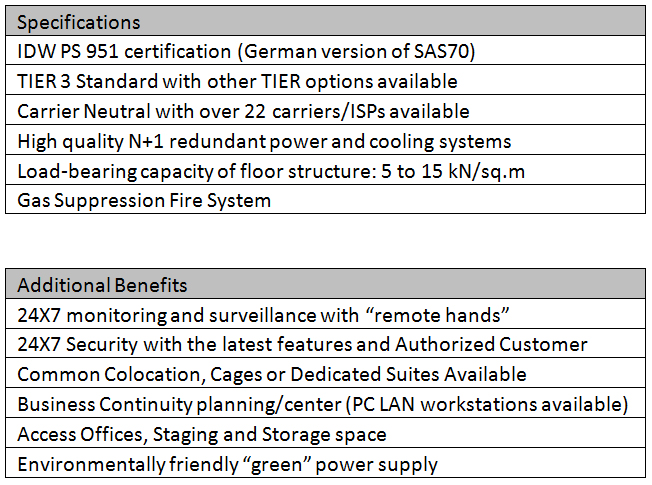 TELEHOUSE intends to make its Frankfurt facility a strategic point of presence for international businesses because of its secure location and scalable, redundant power and connectivity options. Customers will also have access to Europe's second largest Internet exchange, DE-CIX, with its more than 400 ISPs and carriers spanning no less than 45 countries.
"TELEHOUSE's presence in this prominent city is truly a testament to our dedication in being one of the most trusted premium data center providers in the world," said Adachi. "Our customers' ability to utilize our services in Germany will allow their businesses to grow and expand with ours."
Around the world, TELEHOUSE operates 43 data centers across 23 cities between Asia, Africa, North America and EMEA. In Europe, the company operates facilities in London, Paris, and Istanbul. The company has also recently expanded its Asian operations with the addition of a data center facility on China's South Coast, TELEHOUSE Hong Kong CCC, at the close of 2011.