Digital Realty Celebrates Construction of Data Center Expansion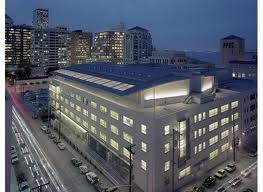 Leading global provider of data center solutions, Digital Realty Trust Inc, hosted a ceremony to celebrate the construction inauguration of a major expansion of its data center campus in North Virginia in Ashburn, Virginia. The building is a new two story 214,000 square foot data center with world class facilities and is the fourth building to be developed at the campus in recent years by Digital Realty. Senator Mark Herring, Loudoun County Board of Supervisors Vice Chairman and Supervisor Shawn Williams were amongst those present at the event.
"The Loudoun County Department of Economic Development and members of the planning, zoning, and building and development teams have worked very hard to bring this investment to Loudoun County," said Loudoun County Department of Economic Development Assistant Director Buddy Rizer.
The data center is designed to meet the technical requirements of companies which are looking for the best in class data center solutions. With a capacity to accommodate up to ten 1.125 megawatt data center POD's, the building also features airside economization that enables customers to achieve among the lowest PUEs in the industry.
"This project presents an exciting opportunity for us to offer customers in the Northern Virginia market our full suite of data center solutions in a state of the art facility designed for flexibility, reliability and efficiency," said Dave Caron, Senior Vice President, Portfolio Management at Digital Realty. "From a highly customized build-to-suit data center to our move-in ready suites with dedicated, redundant power and cooling infrastructure, and Powered Base Building solutions, we believe that this facility will be able to accommodate a large majority of the data center requirements from customers seeking space in this highly strategic market."
The building shell and core is scheduled to be completed by the end of 2012 followed by the first three 1.125 megawatt, purpose-built data centers, available in the second quarter of 2013.
"Our strategy is to have inventory readily available for customers in our top data center markets," said Michael F. Foust, Chief Executive Officer for Digital Realty. "With our existing facilities nearly fully leased within the Ashburn campus, we expect the timely delivery of this new space a year from now to satisfy customers' data center requirements for the foreseeable future."
Data Center Talk updates its resources every day. Visit us to know of the latest technology and standards from the data center world.
Please leave your views and comments on DCT Forum