Zunicore, PEER 1's new public cloud to provide simplicity, flexibility and control
Global IT hosting provider PEER 1 Hosting has launched Zunicore Cloud Hosting, a new public cloud hosting service designed to offer a high degree of simplicity, flexibility and control for a competitive price.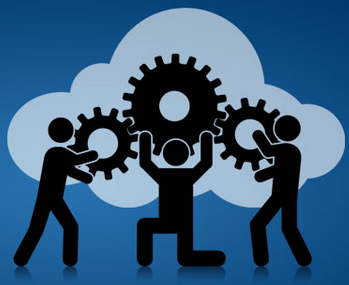 Zunicore general manager Greg Rusu says Zunicore was created to address some of the shortcomings of the public cloud marketplace. "We basically saw that there were a couple of problems that stood out, and one of them is complexity," Rusu says. "Public clouds are very difficult to use and still quite arcane and technical. And the second thing that we noticed was that users really lacked full control."
Some of the other problems have been the lack of predictable pricing and being locked into a proprietary cloud where the underlying infrastructure is a mystery and there's no way to tweak applications to run better and cost less.
From this broad look at the cloud landscape, PEER 1 came up with a public cloud that attempts to address the headaches experienced by businesses that rely upon cloud services and give customers more control.
Zunicore Cloud Hosting
"Zunicore Cloud Hosting is built on the principle that a company should be able to focus on controlling its core business, rather than on its IT delivery vehicle," says Rusu. "Zunicore provides users with a pool of resources and easy to use tools that let users quickly and efficiently manage their cloud hosting business needs."
It also offers some premium features at no extra cost such as hands-free auto scaling, which lets users set ranges on how much their resources expand or contract based on demand. And thanks to its PEER 1 backing, Zunicore can provide Anycast DNS, and persistent SAN storage by default.
Instead of preset virtual machines, users can create custom resource pools with "FairPlay Pricing" guaranteeing they pay only for what they use and are not locked into a long-term contract. The Zunicore dashboard shows the resources being used and the amount remaining, with options to increase or decrease resources.
Pricing plan for Zunicore Hosting
In terms of pricing, Zunicore, for instance, can provide four cores, 4096MB of RAM, 250GB of storage for $170.48 per month. Rackspace, in comparison, offers 4,096MB RAM, 160GB of storage at $175.20 per month (or $0.24 per hour).
Rusu says, "[Zunicore] really targets professional cloud users like interactive agencies, and hosting resellers, and web designers, online gaming, basically folks who are professional, they're tech savvy, they have a really good idea of how to structure their online solution, they want to have a lot of features available that help them to scale with the demand they've got."
Different instances running on the same physical machine, he says, are importantly isolated from each other thanks to the use of Xen hypervisor. "The instances that are running are pretty much isolated down to the hardware."
Further limiting downtime are PEER 1 Hosting's geographically dispersed data centers on two continents, AnyCast DNS across its FastFiber Network, and persistent SAN. To cap it all off, there's a zero-downtime network service level agreement. This should help eliminate the risk of going to a cloud delivery model.
Phil Shih, head of Web hosting research firm Structure Research, said public cloud hosting rounds out PEER1's portfolio and improves its overall value for customers. "Public cloud infrastructure is going to be crucial for PEER1's long-term health and growth potential. With its own cloud it has an alternative to dedicated servers." In other words, PEER 1 customers will be able to use Zunicore cloud hosting rather than having to go to competitors like Rackspace and Amazon. It will also give some more options to companies looking to make the switch from in-house infrastructure to the cloud.
Zunicore cloud hosting is immediately available, and users can sign up for a free 30-day trial.
To keep yourself updated on the latest happenings in the data center industry, please visit us at Data Center Talk.