New Data Centre in Minnesota from Five 9s Digital
North Carolina based Five 9s Digital is building a new Data Center in Minnesota, United States. Famous for developing, owning and managing multiple 'Ground Up' mission critical facilities from single user customized facilities to multi-tenant Data Centers, the company claims the project would be beneficial to the local community and surrounding region. The new Data Center will be called 'Connexion'.
In the North Carolina – Minnesota region, at present, Five 9s Digital has Data Centers in Charlotte, Catawba County, Burke County, McDowell County and Raleigh. The new Data Center comes as boon to the local market, customers complained about a shortage of options for Data Center space; 'Connexion' is built to make a difference here. Major networking experts like Sprint, XO, Enventis, Zayo, Frontier, MCI, Time Warner, McLeod USA and Qwest will provide connectivity at the new site.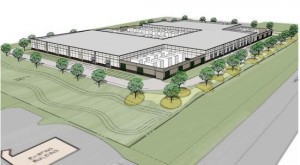 Business Establishment in Minnesota
Located in Eagan the facility will be online by August 2012. The 138,000 sqft establishment is rated 10MW with cost estimated between US$75m-$100m which includes equipment and constructions. "From government to business, Eagan understands the importance and long term benefits of having a highly connected and redundant Data Center in their city to serve not just the city's robust business community, but the 'Connexion' will provide a tremendous asset for the Upper Midwest," Five 9s Digital CEO Doug Holllidge said.
Five 9s Digital provides real estate solutions for mission critical end users including Data Centers, disaster recovery, telecom and collocation. In addition to building a mission critical real estate asset portfolio; Five 9s Digital also offers brokerage, development services, facility management, site selection, and feasibility studies including services such as cost analysis, buy vs. build, lease vs. own, and the pursuit of state, municipal and energy incentives. 
To keep yourself updated on the latest happenings in the data center industry, please visit us at Data Center Talk.