Approach to Planning and Data Center Backup
Data warehouses are built to meet growing needs of users for offline and online storage of data and files. It also accommodates data center and databases over local and wide area networks to suit various demands of users, analysts, professionals and many others. What if, suddenly, server fail or loss of data over conked out networks, then there is a backup to recover loss of data and filled information of a form. This article will provide insight into implementing strategy on how and what to manage data warehouse backup.
Why use Data Warehouse Backup?
In world of digital era, there are bunch of technology; new and current technologies are created to enable data warehouse to meet growing needs of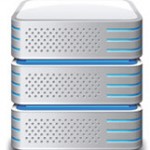 users. This is because of new technology that configurations of storage; servers that grouped together; storage area networks (SAN), local / wide area networks (LAN/WAN) keeps on changing and updating. This exploitation of configuration over networks increases and improves performance, making it readily accessible to users as well as availability of global services. So, as to protect data warehouse, and valuable data, files and information, this article will provide different ways on what and how to manage backup of data and restoration/recovery of files.
13 Various Means to Manage and Restore Business / IT Data Backup
Ensure that every data center or data sources for the data warehouse are backed up, even a small file that could be essential.
It is more practical and useful to store data to disk where the data source is external and to back it up as well.
Planned backup of the whole data warehouse on a weekly basis must be organized by companies so that the whole system with full data integrity can be restored. But, a common mistake is that many companies do not attempt this requirement as said by Richard Barker (Chief Technology Officer of Veritas Software Corporation). He mentioned that the companies rely on a mirrored system expecting it not to fail or recreate their warehouse from scratch.
One option is to do 'cold' backup of data, database and related files i.e. the entire data warehouse is made into dormant or inactive state. It may not be convenient since backing up needs to be operational on a timely basis.
Another preferred option is to have high-end backup product to do 'hot' backup of database. This is to keep backing up the files and data while being updating on a server. For example, Oracle 7 or 8 database, Veritas software.
There are relevant physical data structures that are important for backup and recovery operations which are Datafiles, Redo logs and Control files. These should be a part of backup and recovery strategy.
There are two types of backups. Physical backups are a basis framework of any backup and recovery strategy. Logical backups are useful addition to physical backups in some cases but would still need physical backups for full protection against data loss.
Various management backup tools to manage backup and recovery of Oracle databases are Recovery Manager (RMAN), Oracle Enterprise Manager, Oracle Data Pump, User-Managed Backups and Read-Only Tablespaces.
There are methods and tools for data warehouse backup and to recover data quickly in short time. They are Recovery Time Objective (RTO), Recovery Point Objective (RPO) and larger size as well for the data warehouse.
From business side, it is essential to set up a disaster recovery site and regularly arrange to send copies of all the key system from every data sources. One way is to have a backup product that automatically produces backup copies for this remote site.
Another way for business side too, is to have Hierarchical Storage Management (HSM) system for a complex environment to backup copies of mixture of database management systems and conventional files, and send to disaster recovery site automatically.
Set the policies in such a way that files or backup files and data can be automatically migrated such as from media to media type or from site to site. For example, data can be transferred from disk to optical/visual, to tape and then to an off-site vault.
In case of using redundant hardware and fiber communications channel over wide area networks with very high bandwidth, volume replication/reproduction can be used to maintain secondary storage matching to primary data warehouse.
Something to Think about
Database administrators and Managers in any field of technology related to information technology (IT), business and medical must see that the first fundamental of safety and precautions is to have a backup system that automates the process, and makes sure that the data, files and databases can be restored or recover after break-down with full data integrity from time to time.
Exploiting and improving configurations, along with updating, with new data on a daily basis, even on a hourly basis from various data sources and data center leads to constant and instantaneous backup. So, it begins with a well-planned backup for fast and efficient recovery of data warehouse.
Choose reliable hardware, software and backup product for improving performance and reliability of redundant (rarely used) disk technology, thus making it available and accessible to users. Having knowledge on various ways on what and how to plan and manage data warehouse backup saves time, business, revenues and holds growing percentage of happy users.
You can also keep up to date with current trends and technology by visiting Data Center Talk where we keep you informed on important changes as they occur.