AiNET Donates VA Land for Lozilu Charity Mud Run on July 21st
Washington, DC. AiNET, a 19 year-old critical IT solutions company and innovator in the data center industry, is donating its 200 acres of open land in Loudoun County, Virginia for a charity event to raise money for blood cancer research. Lozilu Women's Mud Run, a non-profit operated by and for women, is deeply involved in helping families cope with and survive leukemia and lymphoma. More than 1,500 women will be participating in the July 21st three-mile mud run event.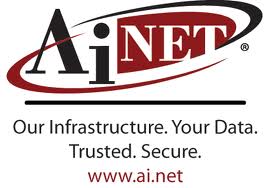 "Lozilu is supporting incredibly important research," said Deepak Jain, AiNET's president. "I've personally seen the devastating effects that Hodgkin's lymphoma and leukemia have on individuals and their families. AiNET has been very successful and we want to give back so others benefit from that success."
Lozilu Women's Mud Run, which holds about 10 fundraising events across the nation each year, is focused on empowering women to be fit and healthy. Often mothers run with their daughters, who are eligible from age 13 to
participate.
A portion of the registration fees for each event are donated to charities associated with leukemia and lymphoma. Despite the seriousness of the cause, the event is all about fun and fitness, and the participants' smiling faces say it all.
For more information on the organization and the July 21st Mud Run, please visit the Lozilu website (http://www.lozilu.com).
About AiNET
AiNET® of Beltsville, MD is a leader in engineering, construction, and mission-critical technology operations for Internet data centers and fiber optic networks supporting secure, critical applications. The 19 year-old firm currently owns and operates three SAS 70 Type II data centers in MD, including the only certified TIA-942 Tier IV data center, and the 300,000 sq.ft. CyberNAP™ <http://www.ai.net/cybernap>, the Washington, DC region's largest data center. CyberNAP will open this quarter. All data centers are protected by AiNET's patented power protection technology and support MicroMetering™ <http://www.ai.net/colocation/micrometering>. AiNET is also building a fiber optic network approximately 10,000 fiber-route miles throughout the central business district of Washington, DC. For more information please visit http://www.ai.net.
AiNET is a registered trademark of AiNET Corporation. MicroMetering and CyberNAP are trademarks of AiNET Corporation. All other marks recognized.