Thai Government Collaborates to Improve Its Database Efficiency
According to industry reports, the Thai government has planned to set up citizen identification data center all across the nation. It is stated that this move will simplify the process of accessing and transferring information between the state agencies. It has also come to light that an agreement between the provincial administration department and the Electronic Government Agency (EGA) has been signed.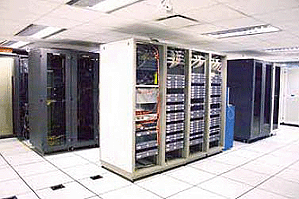 In the report, ICT Minister Anudith Nakornthap said "this collaboration will improve the government's database efficiency and reduce the cost of connections. The data center will eliminate duplicate connections and redundant systems currently in use to process documents among state agencies, yielding expected yearly cost savings of 500 million baht (US$15.6 million)".
The ICT ministry will be installing a high speed connection with the department's computer system to provide services to other agencies through the government's information Network intranet. . EGA director Sak Segkhoonthod said in the report the agency received a budget of 1 billion baht (US$31.3 million) to upgrade the connection efficiency of some 2,000 government agencies. It will also spend 30 million baht (US$940,557) to increase computer security, he added. The director said EGA plans to link up 30 government agencies by 2013 and up to 1,000 agencies within three years
Sukij Charoenrattanakul, director-general of the Provincial Administration Department, said some 103 government agencies use the Thai citizen database and over 100 million database requests are made on a yearly basis. The Royal Thai Police is the top user, at 24 million transactions, followed by the land transport Department at 14 million, and the revenue department with 13 million.
Data Center Talk updates its resources everyday. Visit us to know of the latest technology and standards from the data center world.
Please leave your views and comments on DCT Forum