Raleigh to Be the New Location for an Expansion Project of Citrix Systems
According to latest reports, Raleigh, North Carolina is making way for their
newest addition, a major corporate headquarter to their landscape. Citrix systems who are a major provider of cloud computing has locked down Raleigh for the expansion project of its Sharefile Data Sharing Group.  Sharefile hopes to announce the exact location of its new corporate headquarters by August.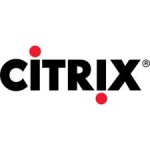 The project is expected to be completed in the next 5 years and Citrix Systems is reported to be investing a capital between $11 million and $26 million in Downtown Raleigh to house its workforce.
"At Sharefile, relaxation and play is considered as important as work in this corporate culture. We have a big tech company with a lot of young employees," said Sharefile founder Jesse Lipson. "They want to be where the action is".
"People are trying to come downtown more and more and more," said Joey Brown. "People move from all sorts of other places to get down here."
Adds Tara Zechini, I love to work downtown. The energy down here is great."
"There's always fun, there's always parties and great things to eat and do; it's a great place to be," said Zechini.
Adding Sharefile's employees to the downtown is bound to have an effect on the area's economy.
 "When you move 500 professionals in a tech company to an area, they're going to want to live near where they work and eat and experience entertainment in that area," said Lipson.
He also believes that this move will affect the business end of Raleigh in a dramatic way.
"I think it'll have a ripple effect on Raleigh and on other tech companies will want to move their headquarters down to where the action is."
To return the favor to Citrix Systems for the expansion in Raleigh, the city has decided to award a Job Development Investme
nt Grant. The grant pays the company 2.25 percent of the new tax value of taxable investment recorded on the tax records for a period of 12 years at the current tax rate of $0.3735 per $100 property valuation.

Data Center Talk updates its resources every day. Visit us to know of the latest technology and standards from the data center world.Please leave your views and comments on DCT Forum