Terremark Expands Their Brazilian Data Center
Verizon owned company Terremark, is expanding its data center in Sao Paulo, Brazil. This is the latest initiative of the company which is investing in the booming Latin America market. The 70,000 square foot data center will be cloud enabled and will house 150,000 servers in a connected, secure and redundant ecosystem.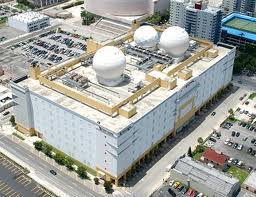 This expansion is the second such initiative by Terremark due to increasing customer demand in Brazil. This initiative comes as a part of Terremarks's global strategy to make advanced IT solutions available through a network of nearly 50 strategically located data centers around the world. Through its data centers in Brazil, Terremark offers more than 90,000 square foot of collective raised data center floor space in Latin America.
"We have experienced outstanding success and growth in Latin America, which is a clear testament of our unique proposition and our commitment to help enterprises across every industry transform their business through the adoption of the Enterprise Cloud," said Nelson Fonseca, President of Terremark. "Brazil represents a central IT hub in Latin America and further expanding our operations in Brazil is a vital step in growing our presence in this high-demand region."
The facility in Brazil, known as 'NAP do Brazil', is home to one of the most important internet exchange points in Latin America with huge and diverse connectivity from the region's largest carriers. The data center delivers a broad range of services from Terremark's extensive IT solution portfolio which include varied cloud solutions, security and IT capabilities. These solutions are a vital part of the company's expanded global network of nearly 50 data centers.
"Our goal is to provide growing local and multinational enterprises with a secure, highly available hosting environment for their mission-critical applications," said Hugo Zanon, head of the operations in Brazil. "We have some of the highest security standards in place, including the ISO 27001 certification which validates our commitment to providing high availability and confidentiality of customer data."
Data Center Talk updates its resources everyday. Visit us to know of the latest technology and standards from the data center world.
Please leave your views and comments on DCT Forum.