OnX Enterprise Solutions Announces $20 Million Data Center
Leading global provider of enterprise data center solutions, OnX Enterprise Solutions has announced a brand new $20 million data center for the company's cloud and data center infrastructure. Clients seeking a high availability solution with m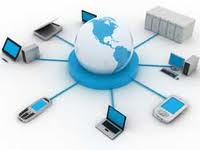 ultiple facility failover need not look beyond the borders of North America as OnX is expanding rapidly in the region.
The investment is to be utilized to build OnX's cloud infrastructure and to increase data center capacity levels tremendously. This move is also aimed at building the best of breed technology solutions and solidifying partnerships with leading companies such as Cisco, EMC and VMware. This new investment is a follow up of its Federated Cloud Centers of Excellence (FCCE) where clients can test drive enterprise cloud solutions at data centers using real world applications and scenarios.
"This investment will help us significantly expand our cloud technology solutions and services for clients across the globe," said OnX President and CEO, Ed Vos. "We are executing on our strategy to be a leader in the cloud, and today's announcement not only demonstrates our commitment to this vision but also our ability to execute on it. With this capital infusion, we are extending our ability to offer IT services and solutions in the most optimal way our clients want to consume it."
"This investment in OnX's cloud infrastructure and data centers puts OnX's offering on par with any leading cloud and data center provider," said Bart Foster, OnX chairman and operating partner at Marlin Equity. "With its leading solutions, global clients across various industries, and strong leadership team, OnX is well positioned to accelerate deployments of its Federated Cloud platform."
OnX's portfolio of cloud and managed services is designed to simplify and accelerate the design and deployment of cloud-based enterprise computing solutions, either on client premises or in an OnX hosted data center. OnX's cloud offerings are all-encompassing and are part of the OnX Federated Cloud framework, which builds and manages a cohesive and adaptable mix of private and shared cloud computing platforms.
Data Center Talk updates its resources everyday. Visit us to know of the latest technology and standards from the data center world.
Please leave your views and comments on DCT Forum.