Apple Refuses to Comment on the Mysterious Construction in Maiden N.C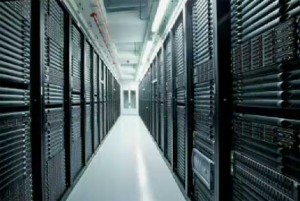 Construction sounds are filling up the space at Apple's Maiden, North Carolina Data Center. But no one seems to know what exactly is going on.
According to the local paper, the Hickory Daily Record, Apple may be building a 5-megawatt biogas-powered fuel cell farm that will deliver energy to the site's existing data center. Earlier this year, Apple said that it will complete this project by year's end.
The entire building is hidden from the view, but the locals claim to have caught glimpses of the ongoing work.
"Driving by the campus, you can actually see the structure from the road. That's because part of the berm — an earthen wall — has been demolished as part of some type of construction," the Record reports. The newspaper says that local officials issued several permits, including one covering "grading for new building" at Apple's address.
In the earlier reports, it was mentioned that Apple is working on a massive solar array at maiden, but now it has been found that, it's going to be built across the street from m the Data center.
Possibly, Apple could very well be constructing a second data center. Maiden is where Apple powers the iCloud storage service, and that's been growing like gangbusters. Last month, it passed the 100 million user mark. Not bad for a product that was introduced in October.
Separately, on Friday, Texas Governor Rick Perry said that Apple was going to double the size of its Texas workforce, building a new $304 million Austin, Texas campus to handle customer service, accounting and sales.
Apple couldn't immediately be reached for comment on this story.