Vantage data center reached 1.12 PUE in Santa Clara
Vantage Data Centers announced that it has managed to achieve an all time low PUE of 1.12 in its second data center in Santa Clara. This PUE value has managed to put Vantage data centers as one of the most energy efficient data centers in the world.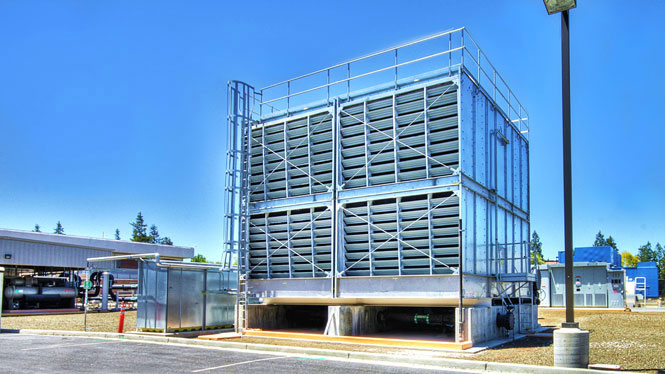 This data center was built from scratch in just eight months to meet a specific customer's requirement. Inspite of the time constraint, the engineers have managed to build the data center with advanced and efficient electrical and mechanical designs that is capable of saving upto $72 million in power and cooling costs in its first ten years of operation itself.
This data center has been built according to the specifications of LEED Platinum Certification. It is the first fully vertically scalable data center. Capacity of the data center can be increased without compromising on the operation of the data center. It also uses free cooling mechanisms to cut down on energy costs and carbon footprint.
"V2 represents an entirely new data center vision, combining the option to lease space within a customized facility with the ability to grow within an existing building without disruption and with energy and operating expense savings on par with the world's most energy efficient data centers," said Jim Trout, chief executive officer (CEO) of Vantage Data Centers. "V2 was built with unprecedented tenant collaboration, integrating decades of Vantage engineering and design expertise with tenant expertise and insight into critical requirements and opportunities for cost savings."
"Vantage's collaborations with their customers are the closest thing I've seen to an integrated whole systems design process that involves two separate institutions, and that's not easy to do," according to Jon Koomey, PhD, Consulting Professor of Civil and Environmental Engineering at Stanford University."Typically such processes are found in product design inside companies like Apple, where the designers have complete control, but it's rare in the data center industry for separate companies to coordinate in this way in facility construction."
Vantage has now begun construction of its proposed latest addition to the Santa Clara campus.
About Vantage Data Centers
Vantage Data Center primarily focuses on building efficient and easily scalable data centers which is customised according to the customer's needs and requirements. It is headed by a team of experienced executives who constantly up the bar for data center excellence. For more information, please visit www.vantagedatacenters.com .
SOURCE: Vantage Data Centers
Data Center Talk updates its news resources every day. Keep up to date with the industry.
To post your views and comments, visit DCT Forum.