Opengate Data Systems Opens Silicon Valley Office Headed by Wenda Puzzo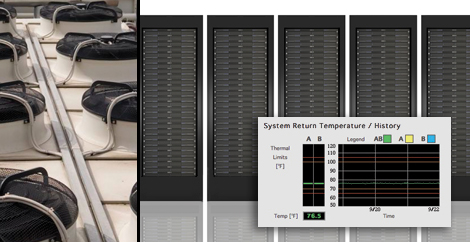 Massachusetts-based data center infrastructure solutions firm
O
pengate Data Systems
has opened a new office in Palo Alto, California, that is expected to bolster the company's capability to provide data center solutions and services that maximize utilization and increase operational efficiency in the western US.
According to Opengate's Wednesday announcement, the new office will be headed by Wenda Puzzo, who has just been named regional sales manager for Mountain and West Coast Regions.
"We're providing intelligent power, cooling and automation solutions that allow our customers to deploy more IT in data centers, high-density racks and in small spaces," Puzzo said in a statement. "Opengate solutions allow the integration of critical infrastructure processes; reducing complexity, equipment capital and operating costs."
Owners and builders of high-tech facilities, hospitals, government facilities, educational institutions and other mission critical facilities often have trouble maximizing power and cooling.
Opengate's Containment Cooling and Unified Cooling Systems are designed to deliver zero-waste data center cooling based on real-time IT demand changes. The SwitchAir family of solutions delivers cool air to top-of-rack and larger core switches to ensure greater reliability. Opengate's SiteView DCIM package can manage all Opengate solutions and other infrastructure devices, providing a complete view of the status and health of the facility.
Opengate Data Systems sales director Matt Koukl said, "Opengate delivers data center solutions that maximize power, cooling, and operational efficiency by reducing initial capital expenditures and providing a scalable approach to maximizing data center computing,"