Equinix All Set to Target Washington DC Market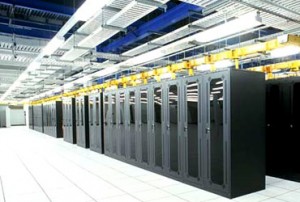 Equinix an interconnection and collocation services provider has planned an expansion of its campus in Ashburn, Virginia to target the neighbouring Washington, D.C. market. The new data center will be launched by early 2013. The build will be implemented in 3 phases. The first is targeted at bringing online space for 1200 cabinets. An expected investment of USD 88 million is expected to roll out in the other two phases adding a capacity of about 1800 cabinets. The data center will be named DC11.
Apart from this, another data center in the same region DC10 is all set to upgrade to phase two of Equinix's phase implementation policy. The first phase will be operational this March and a USD 21 million investment phase two will roll out by the fourth quarter.
"With the DC10 expansion and the addition of DC11, we are positioned to better serve our growing ecosystem of global customers, while further strengthening our leadership position in this important market," said Charles Meyers, president of the Americas at Equinix.
Equinix, Inc. (Nasdaq: EQIX) operates International Business Exchange™ (IBX®) data centers in 38 markets across 13 countries in the Americas, EMEA, and Asia-Pacific. Equinix believes in protecting, connecting and powering the digital economy.
For more news on data centers visit DataCenterTalk