Equinix and Carpathia Hosting to Build Highly Secure Data Center in Dulles, VA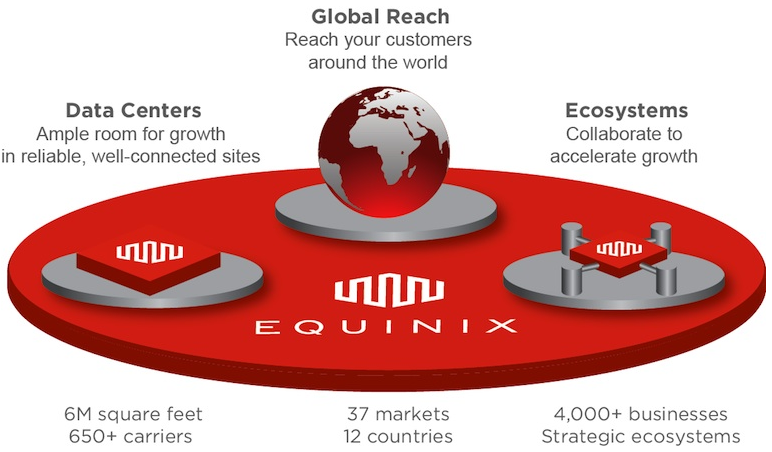 Data center service provider Equinix and managed services company Carpathia Hosting are planning to build a 64,000 square foot data center in Dulles, Virginia, that will be uniquely suited to meeting stringent security and compliance requirements.
According to companies' Tuesday announcement, the 7.3 megawatt data center will be designed to support industry-specific compliant solutions for healthcare companies, federal agencies, and commercial industries. Carpathia has signed a build-to-suit agreement with a joint venture comprised of Equinix and Digital Realty Trust to build this Equinix International Business Exchange data center or "IBX Vault".
"We are very pleased to be working with Equinix and Digital Realty to build such an impressive facility for our enterprise and federal agency customers," Carpathia Hosting CEO Peter Weber said in a statement. "With the new IBX Vault, our customers get access to an unparalleled combination in the industry; a data center built to Equinix's rigorous standards as well as our industry-leading complex, compliant managed hosting and cloud services."
The IBX Vault is will be built adjacent to the existing Carpathia Vault in Dulles and have multiple Tier-1 telecommunications carriers, according to the announcement. It will also be connected to other DC-metro area IBX data centers by a secure, private fiber connection. This will provide access to more than 690 providers for Internet, peering, Ethernet and wide area network services across Equinix's IBX platform.
Designed as a highly secure facility, IBX Vault will be a Tier-III data center with a full range of managed and compliant services to support healthcare, commercial and government compliance standards including HIPAA and HITECH for healthcare, FISMA and DIACAP for federal agencies, PCI for the credit and payment card industry, and SOX for enterprises.
The IBX Vault offers "defense-in-depth" that includes perimeter fencing, armed guards, IT and network security, as well as multi-level biometric scanners. Equinix intends to manage the facility, while Carpathia will provide armed, physical security at the new IBX Vault site as well as provide complex and compliant managed hosting and cloud services in the IBX Vault.
The new facility will rank among other highly secure data centers in Virginia from Terremark's NAP of the Capital Region in Culpeper to cloud solutions provider Virtustream, Inc. With its multiple levels of facility and network redundancy, IBX Vault seems well suited to compete in this market.
"Combining the expertise of three separate companies, underscores the true complexities of delivering high-compliance hosting, cloud, and data center services to the market," said 451 Research research manager Doug Toombs. "We expect that more workloads will come under compliance requirements as the market for cloud computing continues to grow, and that service providers will need to continue to innovate to deliver comprehensive end-to-end solutions for their clients."