$271M Cisco Acquisition to Increase Data Center Network Speed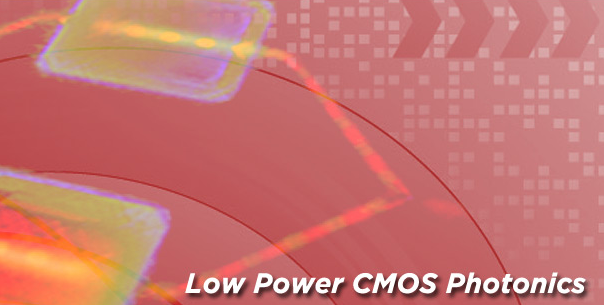 As part of its drive to enable global service providers to build next-generation Internet, networking giant Cisco intends to acquire Lightwire, Inc., a developer of advanced optical interconnect technology for high-speed networking applications.
According to Cisco's announcement, the acquisition will let Cisco deliver cost-effective, high-speed networks with the next generation of optical connectivity, allowing service provider and data center customers to meet the growing demands of video, data, voice, mobility and cloud services.
"The acquisition of Lightwire will support our data center and service provider customers as they manage the continuing deluge of network traffic alongside tight capital and operating budgets," states Cisco Service Provider Networking Group senior vice president Surya Panditi. "With the combined know-how from Cisco in silicon design and Lightwire in CMOS photonics, we will transform Cisco's optical connectivity business to an integrated technology platform that supports our customers' burgeoning need for cost-effective high-speed networks."
Cisco will pay approximately $271 million in cash and retention-based incentives in exchange for all shares of Lightwire. According to the terms of the deal, Lightwire employees will join Cisco's Transceiver Modules Group Business Unit and Supply Chain Operations Group. Subject to closing conditions, the acquisition is expected to be completed in the third quarter of Cisco's 2012 fiscal year, which ends April 28, 2012.
Lightwire's low-power CMOS Photonics technology will empower tomorrow's optical transceivers to be highly integrated, playing a significant role in achieving high-speed networks with lower cost per bit. Lightwire has made innovations in optical interconnects by integrating multiple high speed active and passive optical functions onto a small silicon chip for higher-density and less expensive optical connectivity.
This acquisition has been seen as a boon for at least one market analysis firm. Cisco's new focus on Application-Specific Integrated Circuits (or ASICs), which could very well power Cisco's next generation data center fabric as opposed to merchant silicon, has .
"We maintain our rating and price target for Cisco following recent acquisitions/investments, which in our view suggest renewed focus on ASICs to offer more differentiated products and maintain/improve gross margins," an Auriga analyst writes. They continue to call the acquisition game changing for optical module industry and will "eventually lead to CSCO building its own optical modules using CMOS based optical transceivers."
Have an opinion on this or any of the other news from the world of data centers? Visit the Data Center Talk Forum to post your views, engage in a dialog, and stay up to date with the industry.