Trending Topic: ASHRAE Pushes Data Center Economizers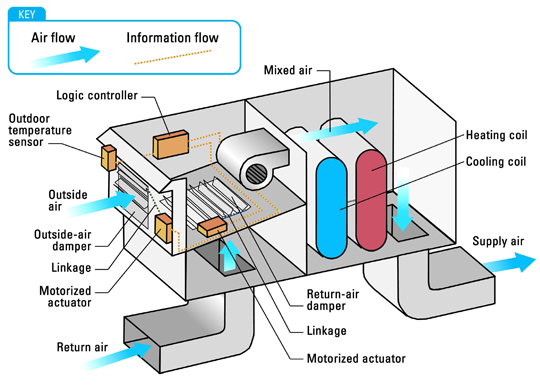 The major industry association for heating and cooling professionals, ASHRAE, has been championing the use of air-side economizers in the removal of data center heat. ASHRAE, an organization with the lofty mandate of advancing the fields of heating, ventilating, air conditioning and refrigerating to serve humanity and promote a sustainable world, has recently updated its data center efficiency guidelines to mandate the use of economizers whenever and wherever possible.
This has gotten people talking on the forum.
Despite the advantages such as the lower energy consumption, and the lower temperatures that can be easier on hardware, economizers seem to have the biggest impact in cooler climates. Of course, hotter climates naturally pose bigger challenges to data center cooling, and economizers may not be as suitable. In fact, a number of executives from organizations like Google, Microsoft, and Digital Realty Trust don't want one method of cooling to be favored or another so long as it achieves results.
So, this begs the question: if economizers aren't effective in hot climates, then what alternatives exist? Join the discussion on the Data Center Talk Forum.