A proud OpenNebula announced the release of its latest stable version of the open-source data center virtualization platform, OpenNebula 3.2. OpenNebula 3.2 is claimed to be rich in its features and is enterprise level software for the complete management of virtualized data center based on Xen, KVM and VMware.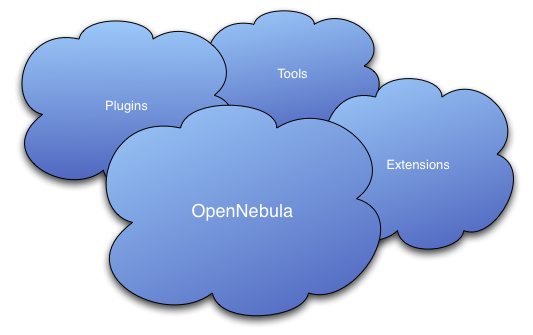 OpenNebula 3.2 is the result of industry requirements and feedback obtained from the users all over the world. It aims at faster delivery of features and innovations to the users with improved technical quality.
"The most recent requirements of organizations building large scale production environments have been the driving force behind all our development and innovation efforts in OpenNebula 3.2," said Ignacio M. Llorente, Director, OpenNebula Project. "Most of these organizations are using OpenNebula as an enterprise-ready open-source alternative to proprietary cloud solutions."
OpenNebula will support live migration, advanced contextualization and image management. It will provide an easy-customizable self-service portal for cloud clients. It also includes improvement in the networking and security section. It guarantees long term production support.
"This new update of OpenNebula brings the highest levels of flexibility, stability, scalability and functionality for VMware-based data centers and clouds in the open-source domain," said Ruben S. Montero, Chief Architect of the OpenNebula Project. "While avoiding vendor lock-in, OpenNebula 3.2 provides an open management platform that compares to vCenter and vCloud, that can moreover be adapted to fit into your environment."
OpenNebula is currently being used by thousands of user around the worldwide for data center virtualization. It is an open source software released under Apache license with a loyal support community that is growing every year.
For more details, visit http://www.OpenNebula.org
Data Center Talk updates its news resources every day. Keep up to date with the industry.
To post your views and comments, visit DCT Forum.