EU Recognizes 27 European IBM Data Centers for Energy Efficiency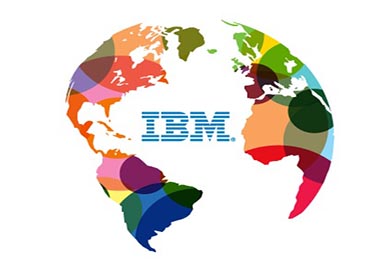 The European Commission, the executive body of the European Union, has awarded 27 IBM data centers for their energy efficiency, making IBM the company with the largest data center portfolio to receive this recognition.
The EC awarded the IBM facilities on the EU Code of Conduct for Data Centers, which was introduced in October 2008 in an effort to curb outdated design practices that lead to inefficient power use.
According to IBM's Thursday announcement, its 27 data centers that were awarded represent more than 70 percent of its strategicly located outsourcing data centers across 15 countries in Europe.
The power usage effectiveness (or PUE) assessment of how efficiently a computer data center uses its power rewards data center operators who use best practices to reduce energy losses by, for instance, using energy efficient hardware, and installing free cooling and cold aisle containment. In May, the Uptime Institute, the organization behind the PUE standard, gave IBM data centers a rating of 1.65 for average power usage, beating the industry average of 1.8.
"Data centers have always been a critical part of IBM's heritage and are a significant part of our energy use and costs," IBM Europe Chairman Harry van Dorenmalen said in a statement. "The recognition of our commitment and leadership by the EU Code of Conduct is important to us since energy and climate related issues are part of IBM's long standing corporate commitment to environmental leadership. Based on our Smarter Planet vision we can substantially reduce energy consumption in many ways in our society."
Data center managers constantly strive to respond to environmental conditions efficiently by sending cooling to exactly where it's needed and avoiding overcooling. IBM uses its own Mobile Measurement Technology (MMT) to collect analytics on its data centers using thousands of sensors that record and analyze temperatures and air flow to detect hot and cold spots. Not only does this provide a high measure of security and reliability, but also a significant reduction in cost.
In addition, IBM says it deploys uniform practices across its data centers around the world. It strives to update older hardware with more energy efficient equipment, consolidate and virtualize its resources when possible, and supply power and air cooling intelligently.
Given that the EC estimates data centers account for around 18 per cent of energy consumed by Europe's ICT industry, the efficient use of data center energy is a high priority for a sector that is expected to grow quickly.
Many of the energy improvements to happen to IBM's European data centers were made as part of a goal the company set in 2007 to double the IT capacity of its data centers within three years without increasing the power consumption — which it completed in June 2010.