Video: Microsoft Canada's John Weigelt Makes the Case for Secure Cloud Computing
As businesses continue to struggle with understanding cloud computing and its basic promise of ubiquitous availability, elasticity of scale, and usage-based billing, the security risks posed by this new model are something that many companies may not understand, and subsequently fear.
Microsoft Canada's national technology officer John Weigelt says these fears can be diminished considerably through best practices and cutting-edge technology. Security concerns in such an environment, however, cannot be eliminated completely.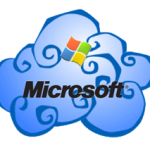 At the recent Microsoft Cloud Security Roundtable in Toronto, Canada, Weigelt helped debunk some of the myths and worries about cloud security. Taking the Privacy by Design approach developed by Ontario Information and Privacy Commissioner Ann Cavoukian, Microsoft provides some cloud options with the opportunity for cost-savings, added productivity, greater efficiencies and economic growth.
A well-crafted cloud is not an insecure place where data and information is sent and that prying eyes can access and see. The secure clouds that Weigelt advocates have what he calls a "controlled sharing" that helps organizations function better.