Shipping Company Signs $150M, "Instant-On Enterprise" Data Center Agreement with HP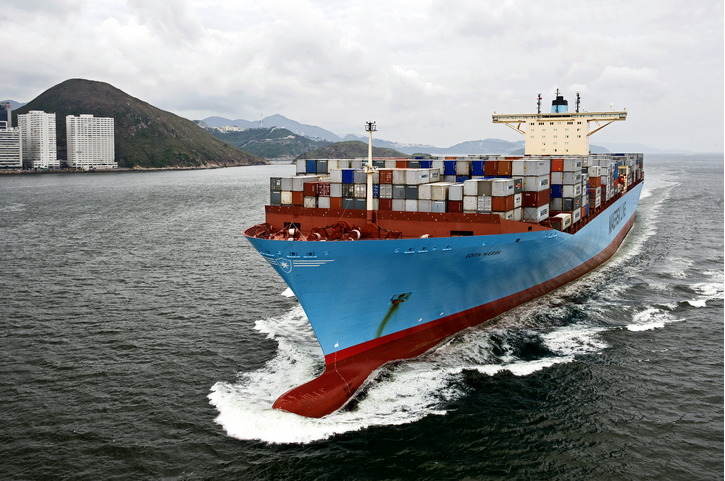 Denmark-based Maersk Line, the world's largest shipping company, has signed a $150 million-plus private cloud infrastructure services agreement with Hewlett-Packard Denmark to support its global growth strategy.
5 Year Agreement will help Maersk Line
Announced Wednesday, the five-year agreement will help Maersk Line become what HP calls an "Instant-On Enterprise" through HP's cloud-enabled data centers and HP Workplace Services. With technology embedded in all key areas of the business, the Instant-On Enterprise has the ability to effectively converge, connect and control all the elements in traditional and mobile environments, and provide users whatever they need, instantly.
"[W]e have to think beyond the device," says HP Canada Personal Systems Group vice president and general manager Leyland Brown in a recent blog post. "The strategic value and opportunities for solution providers and vendors will come from a holistic view and understanding of all the elements in the ecosystem — devices, platforms, applications, infrastructure, networking, printing and service levels — that build an 'Instant-On Enterprise.'"
Private Cloud Computing Environment
While HP currently supplies Maersk Line other technology and support services and hardware such as servers, storage, networking equipment and PCs, this contract will give Maersk Line a private cloud computing environment for distributed and local applications. HP will also take over the Service Desk function at Maersk Line and deliver Workplace Services to maintain the company's computing devices, such as desktop and notebook PCs, for almost 38,000 users in more than 100 countries.
Agile Technology Infrastructure
"Maersk Line operates in a competitive global industry that demands innovation to create the agile technology infrastructure we need to be a leader among our peers," Maersk Line chief information officer Adam Gade said in a statement. "HP's global scope combined with its proven expertise in standardizing technology across large enterprises will help us deliver greater value to our business and support our ability to remain the world's most reliable container shipping company."
Launched in late 2010, the Instant-On Enterprise concept has been rolled out worldwide.
US Airways, for instance, recently signed agreements for applications management and data center hosting services, in addition to its hosting and maintenance of the airline's flight operating system and managed mainframe hosting for applications.
HP Agreement with a Poland Agency
Poland's Agriculture Restructuring and Modernization Agency also recently signed an agreement with HP to upgrade their system which helps distribute European Union funds to farmers in Poland to meet current laws, build new modules and add new functionality.
To keep yourself updated on the latest happenings in the data center industry, please visit us at Data Center Talk.