London 2012 to Go Cloud Friendly
The Chief Information Officer of the London Organizing Committee of the Olympic and Paralympics Games (LOCOG), the organizing committee for this summer's Olympic and Paralympics Games, has said that the "rise of the Smartphone" will influence The Games. Much of what LOCOG has learned from London 2012 can also be passed on to organizers at Rio De Janeiro 2016, including some of the software, said Jerry Pennell, also predicting that cloud computing will have a key-role to play in future Olympics.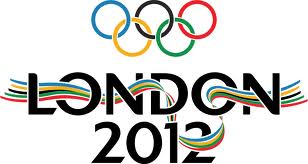 "Economically, it will make a lot of sense for the Olympics to be a cloud operation, but the infrastructure hasn't matured sufficiently yet," said Pennell.
"We've certainly learnt a lot about where the consumer technology is moving; especially smart phones and what that means is developing mobile infrastructure and investments in Wi-Fi. Specifically in terms of legacy, there's quite a lot at stake. It's the first time ever that converged telephone network has been rolled out; I think that this will become the baseline for the games in the future."
On the software side, a lot of the results are new for London and that will be part of the legacy to the next Olympic Games, he said. "Some of the stuff we've been using internally on the applications side in terms of information and the ability to have it on your own PC for journalists, applications for mobile phones, all these things will set the standards for all future games based on requirements." Said Mr.  Pennell.
Data Center Talk updates its resources everyday. Visit us to know of the latest technology and standards from the data center world.
Please leave your views and comments on DCT Forum