Leading Universities Join Hands to Work on Energy Efficient Data Centers
With cloud computing becoming a rage, an energy starved world access to data on the move has made data centres a 24hr energy guzzling centers. The average energy consumed by data centres in the UK approximate to 31GW a year(Source:- Datacenter Dynamics 2011 survey) which is projected only to increase in the future.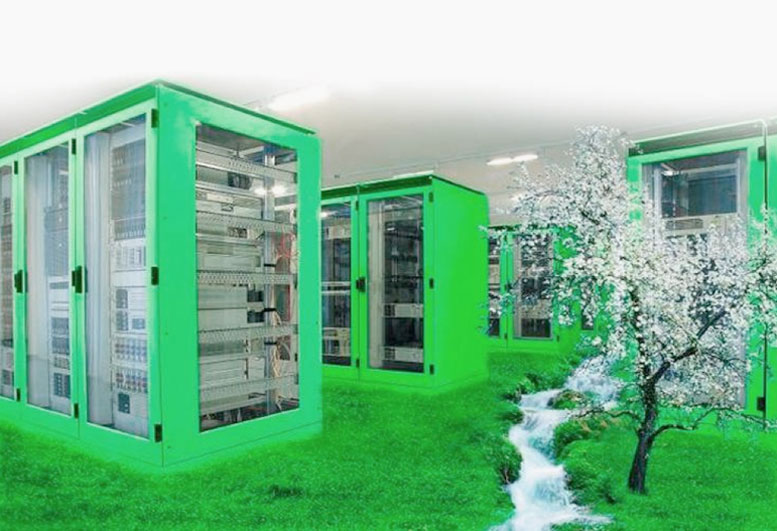 The need for developing energy efficient data centres has made the proponents of modern technology innovators at Stanford, MIT and Harvard jointly work on an energy efficient data center.
Holyoke a historic industrial site lost in its past glory years, will now house the worlds most advanced energy efficient data center that is expected to consume25 % less power compared to a typical data center.
The $95 million joint venture between MIT, Harvard University, University of Massachusetts, Boston University and North-eastern University and networking giants like EMC Corp and cisco, PROJECT HOLYOKE is expected to provide the much needed breakthrough in building a green and an efficient solution to the energy guzzlers that data centres are.
"The layout of computers is designed to contain hot air in small area and feed it directly to the air conditioners" which is a much more efficient HVAC system compared to the existing systems claims John Goodhue executive director of the Holyoke Project.
Jeffrey Nick, EMC corp's chief technology officer said that energy management has become an integral part of any large scale technology projects. The Holyoke Project one such that propounds the foundation for a greener data centre in the future.
Data Center Talk updates its resources everyday. Visit us to know of the latest technology and standards from the data center world.
Please leave your views and comments on DCT Forum