Webhost "DreamHost" Becomes a Tenant in RagingWire Data Center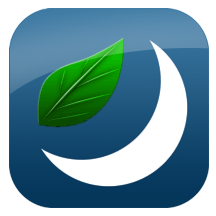 DreamHost, a full-service web hosting company operating across the globe has become an anchor tenant in RagingWire Data Centers' new Northern Virginia campus known as "The Bolt." The state-of-the-art facility will enhance DreamHost's hosting and cloud services dramatically. This move will ensure the improvement of their performance for the East Coast and European clients.
DreamHost offers a wide range of advanced systems and services to the industry. Their products include hosting, virtual private servers, and dedicated servers — plus cloud storage and compute services in beta testing. All these services can be configured as per the customer's requirement and also are recognized for their proactive customer communications.
"DreamHost is expanding rapidly worldwide with our unique mix of smart and creative software development, flexible infrastructure, and passionate support for open source platforms and applications including Linux, OpenStack, WordPress and Ceph," said Simon Anderson, DreamHost's CEO. "We chose RagingWire for our Virginia data center partner because they have cleverly innovated their power, cooling and physical infrastructure to deliver ultimate reliability for our web and cloud hosting network and servers. And the people at RagingWire are pretty cool as well!"
RagingWire is known in the market for designing and operating data centers. Its solutions are unique operated by in-house data center experts and operators. They also offer excellent service with 100% availability and zero downtime even during maintenance.
"DreamHost offers exceptional hosting products and superior customer service for the individual blogger and web designer all the way up to enterprise applications," said George Macricostas, RagingWire's chairman, CEO, president, and co-founder. "We share their commitment to enterprise-level reliability and are proud to have been selected as their data center platform in Ashburn, Virginia."
Data Center Talk updates its resources everyday. Visit us to know of the latest technology and standards from the data center world.
Please leave your views and comments on DCT Forum.