Rio Networks Set to Complete Construction of 12,500 sq.ft Data Center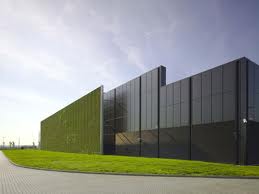 Oregon based Rio Networks is nearing completion of its 12,500 square foot data center and collocation facility in Roseburg, OR. The data center is scheduled to open its doors in October 2012 and is a part of a bigger initiative to support high tech start up companies in Oregon. It seeks to provide cloud based infrastructure and a business incubator. The business incubator will be based on the second floor of the data center and will offer a blend of office space, business collaboration and technology infrastructure under one roof.
 Mark Bilton-Smith, President of Rio Networks, points out, "Businesses located in the Umpqua Business Center who take advantage of Rio's managed services will be able to focus their time and financial resources on developing the core value of their business rather than managing their technology". Special financing will allow tenants to fore go the upfront capital investment commonly required to start-up a technology business. "This is truly a game-changing concept for Oregon start-up companies coming to the business incubator." Continues Mark Bilton-Smith, "In a time when small business financing is difficult to receive, we are proud to offer a world-class facility and technology infrastructure that creates a competitive advantage for otherwise under-capitalized businesses."
The data center is located below the Umpqua Business Center. We chose the location for the many benefits the "Cow Creek Tribe" can provide but also the low risk of natural disasters, such as earthquakes", states Bilton-Smith. "Sitting between the two major cities of Portland and Medford offers close proximity to major business centers without the common threats."
Rio Networks is native of Oregon and provides cloud services like phone, email, data and internet. It covers areas in Portland, Hillsboro, Oregon City, Woodburn, Salem, Albany, Corvallis, Eugene, Springfield, Redmond, Bend, La Pine, Roseburg, Grants Pass and Ashland. The company has a 96% customer satisfaction score within the business communities of Oregon.
Data Center Talk updates its resources every day. Visit us to know of the latest technology and standards from the data center world.
Please leave your views and comments on DCT Forum