Infinity's New Data Center puts its Consumers in the Forefront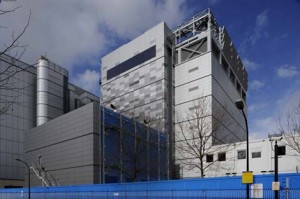 Infinity- a data center developer declared that their Stockley data center will officially open in autumn this year and an unnamed global corporate is going to occupy 50% of it. The facility is on a 4.4 acre site in North West London with over 60,000 sq.ft of net technical space.
The site is being developed as a colocation site and the design is customisable as per client needs. Each data center will be 100% dedicated plant.
Martin Lynch, CEO of Infinity said: "Our new Stockley Park location allows Infinity to offer services both in and outside the M25 as well as to the East and West of London. The addition of Stockley Park provides a perfect paring option to our Slough facility."
Infinity said that its strategy was linked to the London cross rail development which will see rail link cross to the whole of London. The company also said "Infinity's strategy to develop facilities along its route will enable its customers to travel from one end of their infrastructure to the other in under 40 minutes."
Infinity is a data center developer which provides customisable data centers for its clients.  It offers transparency and professional expertise throughout the lifecycle of the client's facility and at the best price in terms of the competitive market.