SingleHop Named Top Dedicated Server Provider For 2011
HostReview.com recently named SingleHop Inc as the Best Dedicated Server provider of 2011in its 6th Annual Web Host Awards. SingleHop Inc. is one of the leading companies providing automated Infrastructure-as-a-Service. The selection procedure was based on a number of factors: quality of the service, customer service, product release and overall performance. The fact that SingleHop has reported 100% uptime in 2011 between both their data centers adds to its credit.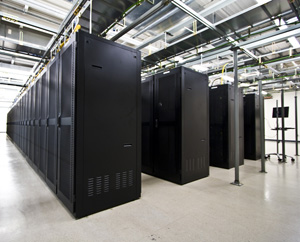 "These are both great signs of our commitment to build and improve our own infrastructure to provide our clients with the highest level of service and dependability. Dedicated servers have been at the core of our business from the beginning. This award means that even though we are constantly releasing new products and services, we've never lost our focus," said Zak Boca, Chief Executive Officer.
With its 20,000 sq.ft of computing space and over 8000 servers, 80Gbps connectivity, 32 on site generators, and operation staff working round the clock, it comes as no surprise that the company was able to pull such an incredible feat. It also continues to focus on building a safe and secure data center for its clients.
"Our custom-built automation as well as our internal usage policies ensures we avoid saturation issues on the network," said Dave Szczur, Director of Facilities.  "At the same time, acquiring the best hardware and staff available, continues to help position SingleHop as a robust and reliable web hosting provider."  
About SingleHop, Inc.
SingleHop is based in Chicago, IL and has been providing dedicated and cloud hosting services since 2006. They also offer scalable, on-demand infrastructure services under monthly contracts. They also specialise in automatic server deployment, remote management, and accessibility using a variety of personal devices.
You can visit SingleHop at www.singlehop.com
Data Center Talk updates its news resources every day. Keep up to date with the industry.
To post your views and comments, visit DCT Forum.