Interview: ServerLIFT CEO Ray Zuckerman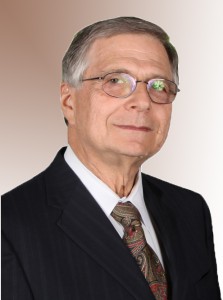 Since 2002, ServerLIFT has been making it easier to handle heavy IT devices with its array of devices that lift, carry and hold rack-mountable data center equipment.
Given that it's not unusual for networking switches, routers, and blade servers to weigh more than 200 pounds, these devices can cause strain and stress for those manually lifting them. ServerLIFT lets employees safely handle these heavy components, contributing to a safer work environment and a more streamlined data center.
Intrigued with the concept, we managed to talk with ServerLIFT CEO Ray Zuckerman who answered some of our questions about its server lifts.
Data Center Talk: Given the sorts of medical problems could arise from the handling of heavy equipment, how big of a problem is lifting servers for people working in data centers?
Ray Zuckerman: Installing equipment into racks is an inherently difficult problem, since, out of necessity, you have to move the load away from your body causing strain on the back.  As equipment get heavier, say over 40 pounds, two or more people are required to support the load.  The area around the install gets crowded and everyone is lifting in awkward positions. Back injuries the single largest category of all strain injuries according to OSHA.
DCT: When choosing data center components, we often think about its technical specifications and it it will fit a given rack. The actual weight of the device is often an afterthought until it comes time to place it on a rack. Once it's placed, there's probably some reticence to move it again. Does having a device to lift servers essentially enable a company to change and optimize their equipment layout?

RZ: Yes. There is no question that equipment is getting larger and heavier.   There are a number of factors in deployment of servers and other IT equipment.  For example, heat load, cable locations and capacity as well as power requirements. The ServerLIFT clearly makes moving and servicing equipment easier and safer.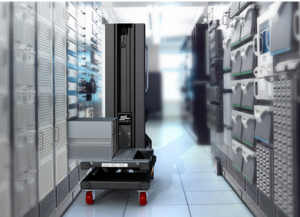 DCT: A device that carries servers could be carrying a great deal of weight. Is there a risk that an unbalanced ServerLIFT could tip over, or have a server side off it?
RZ: The ServerLIFT was designed with safety in mind.  The SL-500X weighs over 400 pounds and will not tip in any normal use we were able to consider.  In addition we provide tie down connection points and safety straps to prevent the sever from accidentally sliding off the ServerLIFT.
[Ray Zuckerman Serverlift]
DCT: What is the largest and/or heaviest rack-mount device a SeverLIFT has picked up?
RZ: We have handled both the Cisco Nexus 7000 10-Slot Switch  and the fully populated HP Blade System c7000 Enclosure. The SL-500X is rated for 500 pounds.  The SL-350X is rated for 350 pounds.  Weight capacity is only part of the story.  A lifting device in the data center, needs to present the equipment to the rack so that it can be easily mounted.  The SeverLIFT ratings are based on minimum deflection so that the equipment can be installed easily and square to the rack.
DCT: Are you expecting to add any new features to ServerLIFT? Have users recommended any improvements?
RZ: That's a great question!  We surveyed hundreds of users before designing and building our first ServerLIFT. User input was a key element in our design. Many of the improvements in the newly introduced SL-500X SL-350X ServerLIFTs were as a result of customer feedback. We introduced the LE-500X Lift Extension to help users remove equipment from boxes and skids. The LE-500 Riser helps locate equipment at the top of racks in enclosed areas such cold aisle containment areas. The SL-350X is a hand crank unit for users who want a lower cost unit.  We will continue to listen to our users as we consider additional products and improvements in the future.
DCT: What is the most difficult part of being the CEO of SeverLift?

RZ: Efficient time management and making sure that you have top people for implementation is certainly at the top of the list.
For more information, visit ServerLIFT's website.